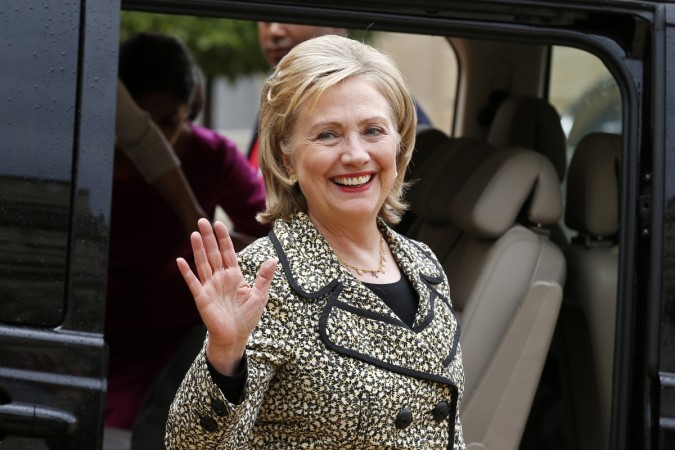 US President Barack Obama and former Secretary of State Hillary Clinton will be 'partying' together on Wednesday in a reunion incident that will be overshadowed by Clinton's recent criticism of the president's foreign policy vision.
Obama and his wife, Michelle, will attend the party hosted by Washington power broker and a friend of Clinton, Vernon Jordan, on the Massachusetts Island – where the Obama family is spending a two-week vacation.
Clinton will be on the island to promote her book, "Hard Choices", in which she describes the hardships she faced while working under the Obama administration.
"The president and first lady have accepted an offer to attend a social gathering at the home of Vernon Jordan on Wednesday evening," White House spokesman Eric Shultz said as reported by Reuters.
"(They) are very much looking forward to the occasion and seeing former Secretary Clinton."
"Great nations need organising principles, and 'Don't do stupid stuff' is not an organising principle."
- Hillary Clinton
While the president seems to be trying his best to balance leisure time with juggling global crisis, Clinton's recent dig on issues related to Obama's handling of foreign policy in a magazine interview, would be weighted in the high-profile casual meet.
A potential Democratic presidential candidate in 2016, Clinton sought to distance herself from Obama's foreign policy in the much-talked-about interview with The Atlantic that was published on Sunday saying that it was a mistake on the part of the Obama administration that it did not intervene quickly in the Syrian war.
She also expressed her disagreement with Obama's slogan of "Don't do stupid stuff," which is used to describe his foreign policy.
"The failure to help build up a credible fighting force of the people who were the originators of the protests against Assad – there were Islamists, there were secularists, there was everything in the middle – the failure to do that left a big vacuum, which the jihadists have now filled," Clinton told the magazine.
"Great nations need organising principles, and 'Don't do stupid stuff' is not an organising principle," she added repeatedly suggesting throughout the interview that the United States sometimes appears to be withdrawing from the world stage.
Obama and Clinton were adversaries for the Democratic presidential nomination in 2008, but they developed a close relationship when she served as his secretary of state.