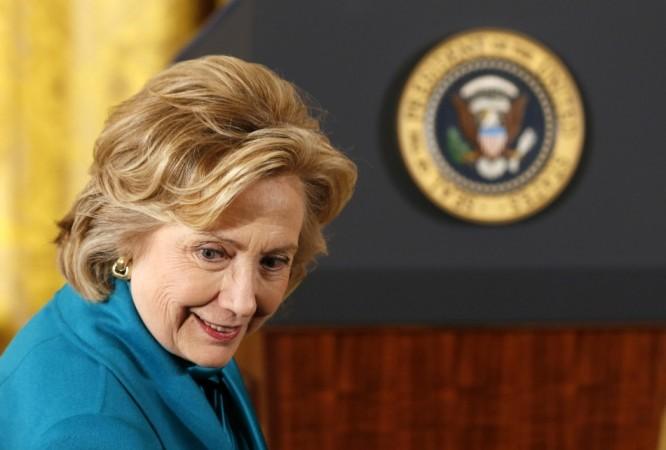 Hillary Clinton, who is expected to contest the 2016 elections, said at the Annual National Automobile Dealers Association convention in New Orleans on Monday that she hasn't driven a car since 1996. And this comment has caused the Republicans to label her an "out of touch" politician.
Hillary said that the last time she got behind the wheel, her husband Bill Clinton was still the President of the United States of America.
"I remember it very well, and unfortunately, so does the Secret Service, which is why I haven't driven since then," Clinton jokingly said at the convention, according to reports.
America Rising, a GOP opposition research group, posted a video of the speech on its blog and indicated that Clinton might be out of touch with normal voters, and therefore not an ideal candidate for presidency.
"Hillary Clinton showed just how Washington she's gone over the past two decades, jokingly telling the audience about the fact that she hasn't driven a car in over 17 years," the blog post read.
"Maybe she put in a tape of The Macarena (which was on top of the charts) during her last time behind the wheel?"
At the event, Clinton evaded the question on whether she'll contest the 2016 elections saying that she is yet to think about it.
"We have a lot of issues right now that need to be dealt with…I'm not thinking about it. I'm trying to get other people not to think about it. I will think about it in the future sometime, but right now let's think about what we have to do to continue building on our success," Clinton said, according to MSNBC.
But Ready for Hillary, an independent political action committee urging the former Secretary of State to run for President, is gaining momentum at the grassroots level with more than two million supporters and 25,000 donors.