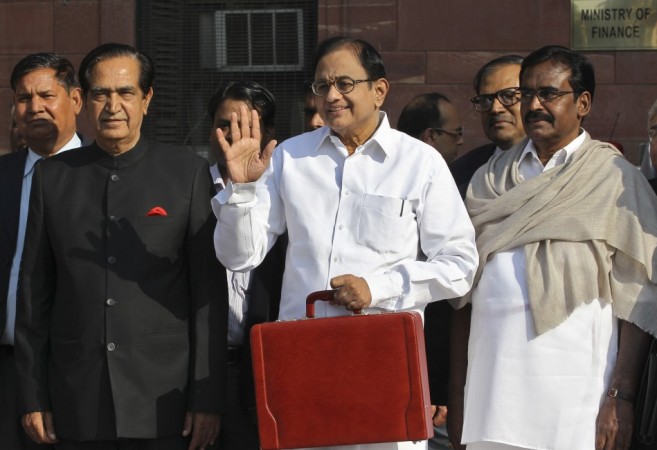 Indian Finance Minister P Chidambaram on Monday presented the interim budget for the fiscal year 2014-15. The interim budget covers the expenditure until the government's term ends in May.
Here are the Budget 2014 highlights:
No major change in tax rates
Excise duty on mobile handset will be 6 percent on CENVAT credit to encourage domestic production.
Excise duty has been reduced from 12 percent to 10 percent for capital goods and consumer durables.
Excise duty cut for small cars is down to 8 percent from 12 percent. Excise duty on SUVs down by 6 percent from 30 to 24 percent. Excise duty on two-wheelers is also down to 8 percent. Excise duty on medium cars down from 24 percent to 20 percent.
Finance Minister has announced a moratorium on interest on student loans taken before 31 March 2009. He says it will benefit 9 lakh borrowers.
Government to provide ₹112 billion capital infusion in state run banks in 2014-15.
The defense budget has also been increased by 10 percent to ₹2.24 trillion.
The government has accepted the long-standing demand of the defense personnel for one rank one pension scheme. In the speech, the finance minister said "Rs 500 crore will be transferred in 2014-15 for implementing the 'one rank one pay' decision."
Chidambaram says that the UPA government remains fully committed to the Aadhaar scheme. "In course of time the critics of Aadhar will realise that this is a tool for empowerment. 57 crore UID numbers have been created so far," he says. FY15 plan expenditure has been kept at ₹5.55 lakh crore.
Growth estimated in 2013-14 at 4.9 percent.
No policy paralysis.
100 million jobs to be created in a decade.
19 oil blocks allocated.
Seven new airports under construction.
Central assistance of ₹3,38,562 lakh crore in 2014-15.
Construction underway for 50,000MW of conventional pow
India not unaffected by events in global economy.
Fiscal deficit at 4.6 percent.
Current account deficit at $45 billion.
Hope to add $15 billion to forex reserves.
With Agency Inputs