India's current account deficit (CAD) widened to $10.1billion in the second quarter of fiscal 2015 mainly due to a spike in gold imports, even as economists say higher capital inflows and lower oil import bill would offset the impact.
The country imported gold worth $7.6 billion during the July to September quarter, double from that in the corresponding quarter last fiscal. The rise was due to falling gold prices globally and relaxation in import norms by the Reserve Bank of India.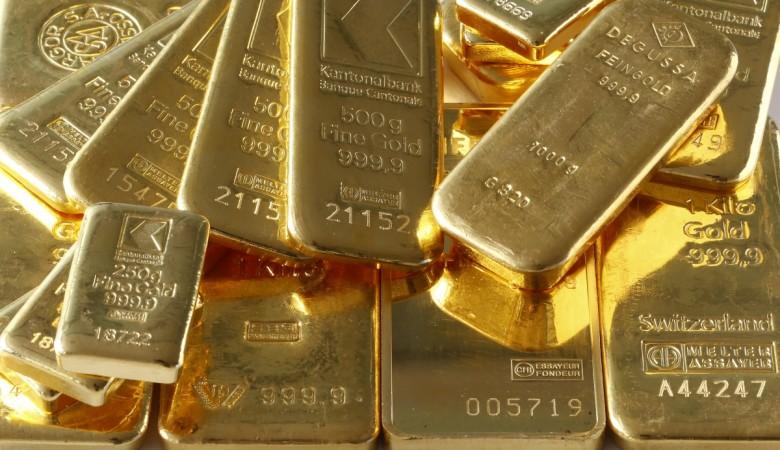 However, economists point to the lower oil import bill, which makes for the largest single import, to partially offset the rise in gold imports, reported Times of India.
The sharp correction experienced in Indian crude oil basket, would see India's oil import bill decline to $85 billion in fiscal 2015, from around $101 billion in fiscal 2014.
The increase in deficit is not expected to have a bearing on the rupee, as improved foreign capital inflows would offset the pressure on the domestic currency.
HSBC research reports say that the Indian rupee outperformed the region on the strength of strong portfolio inflows, optimism in planned economic reforms and improved macro data.
The investment bank added that it expects the situation to continue in 2015 on the back of an improved CAD and real interest rate profile, in addition to fall in global commodity prices.
The July to September quarter saw the nation's balance of payment (BoP) -- the difference between all fund inflows and outflows including overseas capital investment -- record a surplus of $6.9 billion, the fourth consecutive quarter of positive BoP.
The total surplus for the second quarter slipped to $18.7 billion from $19.8 billion for the previous quarter.
ICRA's senior economist Aditi Nayar said CAD expansion has been in line with expectations, reflecting the rise in gold imports and also the non-oil, non-gold imports and subdued growth in merchandise and service exports.

The slowdown in Europe and Japan's continuing deflation could limit growth of Indian exports at least for the remainder of the current fiscal.