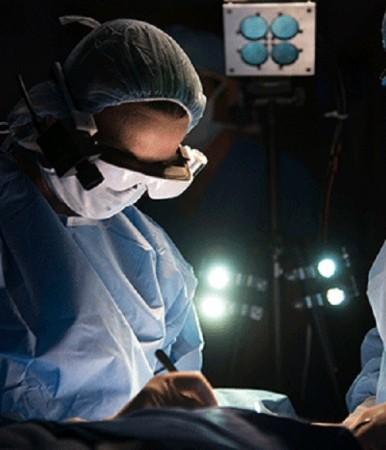 Scientists have developed an eyewear that can help detect cancer cells easily by distinguishing them from the healthy ones. The high-tech glasses serve this purpose by making the cancer cells glow in blue colour.
The device includes a custom video technology, a head-mounted display and a targeted molecular agent that helps highlight the cancer cells by attaching to them. Interestingly, the eyewear can detect even small tumours with the size of 1mm in diameter.
The device comes at a time when cancer cells manage to hide even from high powered magnification.
Cancer diagnosis is not an easy procedure. Doctors often fail to provide an accurate cancer diagnosis or treatment as they are not sure about the exact tissues affected by cancer. Along with the cancer cells, they also remove some tissues surrounding them. On testing them and detecting cancer cells in the area, patients have to undergo further surgeries.
The new, wearable technology, developed by Dr Samuel Achilefu and colleagues from Washington University, is expected to improve the whole way cancer is being diagnosed and treated currently. Researchers said that the high-tech glasses will help avoid the need to undergo more surgeries. "Our hope is that this new technology will reduce or ideally eliminate the need for a second surgery," breast surgeon Julie Margenthaler, an associate professor of surgery at Washington University, said, in a statement.
"A limitation of surgery is that it's not always clear to the naked eye the distinction between normal tissue and cancerous tissue," Ryan Fields, assistant professor of surgery and Siteman surgeon, said. "With the glasses developed by Dr. Achilefu, we can better identify the tissue that must be removed."
The revolutionary technology has already been used by a team of doctors led by Margenthaler for a surgery conducted at Alvin J. Siteman Cancer Center at Barnes-Jewish Hospital and Washington University School of Medicine this week.
The study has been published in Journal of Biomedical Optics.