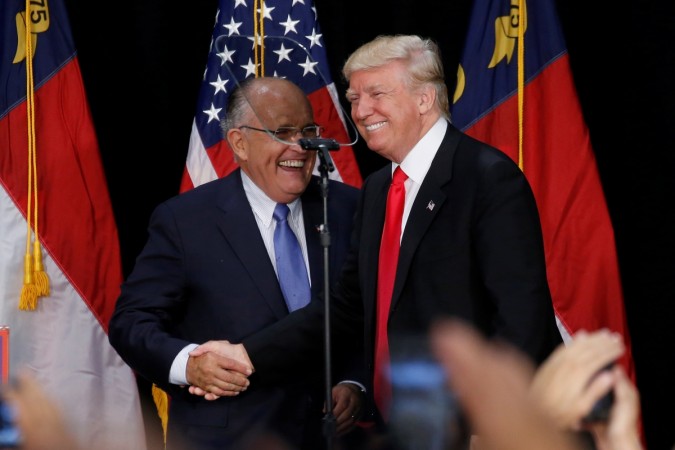 Rudy Giuliani, former New York Mayor, is being considered as the leading candidate for the position of United States Secretary of State for President-elect Donald Trump's team.
Giuliani has been an ardent supporter of Trump from the beginning of his election campaign and is considered as one of his most high-profile backers. Trump and Giuliani have been friends for many years and the former mayor has defended the billionaire in all his controversies.
Giuliani was the New York Mayor during the 9/11 terrorist attacks on the World Trade Center and led the city through the crisis at the time while working closely with then-President George W. Bush.
Giuliani has also been highly critical of Trump's election opponent Democrat Hillary Clinton. During Trump's campaign trail, Giuliani was seen accusing Clinton repeatedly of violating laws while handling classified files when she was Secretary of State.
Referring to the position of Secretary of State in Trump's administration, the former House of Representatives Speaker Newt Gingrich recently said on Fox News, "If Rudy wants it, he'll get it."
There were reports that Giuliani was being considered for the position of attorney general in Trump's administration, however, the former NY mayor announced on Monday during a Wall Street Journal event that he "won't be attorney general" in Trump's team.
John Bolton also a likely candidate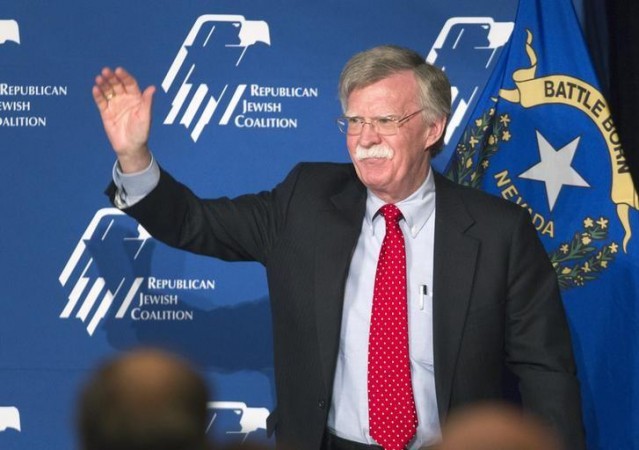 John Bolton, the US ambassador to the United Nations under former President George W. Bush, is also being considered for the top position, according to Reuters sources.
Bolton, who began his career as a lawyer, was also undersecretary of state for arms control and international security. He has reportedly provided foreign policy advice to many Republican presidential candidates and had called for the United States to bomb Iran last year.
Bolton is currently a senior fellow at the American Enterprise Institute, a conservative think tank in Washington DC where he researches foreign and national security policy. He is also a senior adviser for Freedom Capital Investment Management.