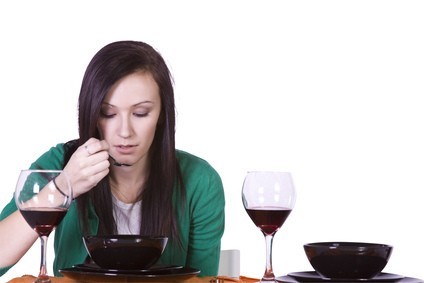 Maternal poor eating habits in pregnancy may place children at greater risk of Alzheimer's disease in adulthood, a new study says.
Pups of mice fed on a high fat diet throughout pregnancy had impaired blood flow in their brain in adulthood, an occurrence directly linked to the brain disease. Additionally, researchers fed a high fat diet to the pups and noticed that the poor diet damaged their brain's ability to discard the beta-amyloid accumulated on the brain - the toxic proteins responsible for Alzheimer's disease, Daily Mail reported.
Alzheimer's disease is a brain disease that leads to the destruction of memory and other important functions of the brain including thinking, communication and behaviour. It is one of the most common causes of dementia. According to Fisher Center for Alzheimer's Research Foundation in the US, someone in the world develops Alzheimer's disease in every 68 seconds.
Previous studies have linked the disease to excessive cleanliness, type 2 diabetes, family history, ageing, going through head trauma, genetic mutations, exposure to severe stress at middle age, poor diet, smoking, lack of exercise and continuous exposure to commonly used insecticide DDT.
Researchers hoped that their findings will help prevent the brain disease. "Our preliminary findings suggest that mothers' diets during pregnancy may have long-term effects on their children's brains and vascular health," Dr Cheryl Hawkes, from the University of Southampton, told News.com.au.
"Our next step will be to investigate how our findings could relate to Alzheimer's disease in people. We hope these results could provide a new lead for research to understand how to prevent the disease."
Findings of the study were presented at the Alzheimer's Research UK conference in Oxford.
This is not the first study to show the importance of a healthy diet in pregnancy. Previous studies have linked consuming wrong fats in pregnancy to obesity in children, high fat diet to breast cancer in future generations and so on.