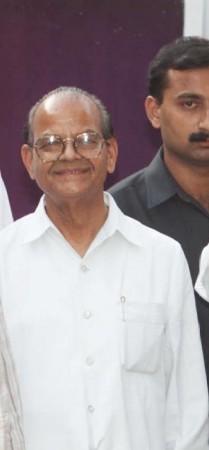 Delhi High Court on Monday granted bail to former Telecom Minister Sukhram, who was sentenced to a five-year imprisonment for taking a bribe of 300,000 rupees.
"I suspend the sentence till disposal of case," Justice Suresh Kait said.
The bench headed by Kait suspended the sentence after a medical report submitted by the Tihar Jail said the 86-year-old former minister suffered from heart disease and spondylitis.
The Delhi High Court directed him to furnish two sureties of 1 million rupees each and asked him not to leave the country without the prior permission of the court.
The CBI had argued against granting him a bail stating that the former telecom minister was a habitual offender.
Sukhram, who had held the Telecom portfolio under former Prime Minister P.V. Narasimha Rao, was sentenced to five years imprisonment by Special CBI judge R.P. Pandey on Nov. 19, under the Prevention of Corruption Act and the Indian Penal Code.
The CBI had initiated the case in the mid-1990s against Sukhram, who gave a contract of 300 million rupees to Haryana Telecom Limited to supply 350,000 Polythene Insulated Jelly Filled cables to the telecom department, in return for an alleged bribe of 300,000 rupees.