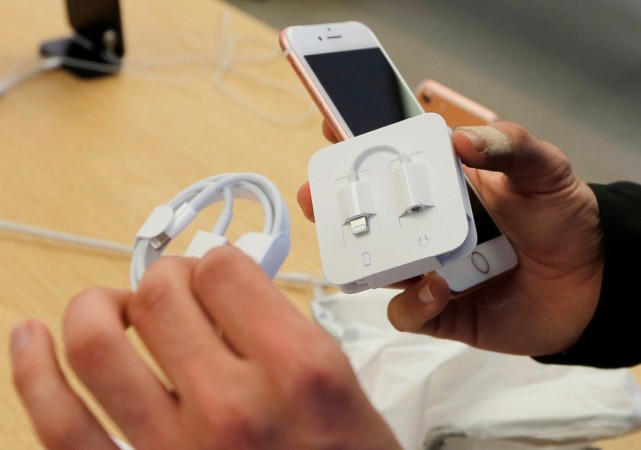 A multi-million dollar lawsuit has been filed by Apple against US-based Mobile Star LLC for selling counterfeit accessories for iPhones and iPads on Amazon and Groupon. The suit targets 5-watt USB power adaptors and Lighting-to-USB cables sold as genuine products on two major e-commerce platforms.
According to Apple, 90 percent of Apple-branded products purchased by the iPhone maker over the last nine months on Amazon were fake. Surprisingly, these products were a part of Amazon's "Fulfillment by Amazon" program, which is a sign of trust consumers look for while buying products on the platform.
"Consumers, relying on Amazon.com's reputation, have no reason to suspect the power products they purchased from Amazon.com are anything but genuine. Consumers are likewise unaware that the counterfeit Apple products that Amazon.com sourced from Mobile Star have not been safety certified or properly constructed... and pose a significant risk of overheating, fire, and electrical shock," according to the lawsuit documents obtained by Patently Apple.
Apple managed to revoke Mobile Star's selling privileges revoked on Amazon, but the American company continued to sell products to Apple through Groupon last December. Recently, an Apple investigator bought fake EarPods and Lightning cables despite a warning was issued to Mobile Star about its activities.
Using counterfeit products not only pose a risk of damaging the device, in this case the iPhones, iPads and iPod Touch devices, but also strike immense danger to the safety of the users. In addition, Apple's trusted infringed trademark on these counterfeits tarnish the tech giant's image in the eyes of its customers.
Through this lawsuit, Apple is seeking up to $150,000 per copyright violation and $2 million (around Rs. 13 crore) per trademark infringement, according to the court documents from the US District Court for the Northern District of California.
In response to the ongoing case, Amazon told Apple Insider: "Amazon has zero tolerance for the sale of counterfeits on our site. We work closely with manufacturers and brands, and pursue wrongdoers aggressively."