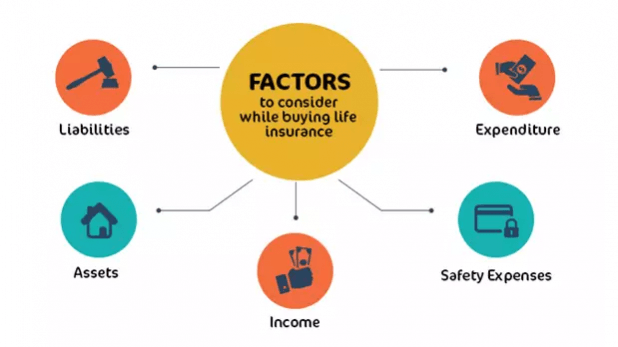 Count liabilities before buying a term insurance
One of the most common mistakes that most people make while planning to buy an insurance cover is looking for the lowest premium payout. Often, people forget to check the quantum of protection being provided to their family. But it is vital for any insurance seeker to check the level of protection being offered to their family against any mishaps.
Cover is protection
It is important for anyone planning to buy an insurance policy to look at it as a cover against any liabilities pertaining to one's life. Most people make the mistake of considering Term Insurance Policies as an investment instrument. Instead, it should be looked upon as a medium of protection for the family. Everyone should realize that term life insurance policies act as a fallback option for their family in case any unfortunate events happen to them. In fact, the primary purpose of a term insurance cover is to protect the family of those insured, even when they are not around.
Calculate liabilities
Before buying term insurance plans, it makes sense to first calculate all your liabilities. But what exactly is a liability? It is the state of being responsible for something. Some of the many liabilities that you must carefully consider when zeroing in on a term insurance cover are:
Household expenses
Healthcare expenses
EMIs (Loans for car/home, children's education, etc.)
Income tax
Entertainment and travel expenses
A large number of people do not take these liabilities into account when buying term Insurance Policies. Resultantly, they end up getting into problems later on. Here you must remember to add an inflation rate of 7 percent to your overall liabilities. This will help you calculate how much protection your loved ones will need when you're not around.
Best suitable plan
There is an ocean of term insurance policies available in the market. Quite understandably, most people remain confused about the best available plan. However, once you have calculated your overall liabilities, it becomes easier to figure out which term plan would help you meet your family's expenses when you're not around.
Remember, the higher is your liability, the higher term insurance coverage you'll need and vice versa. It's a simple calculation; really, lower the liability, lower will be your required coverage and premium outgo. To sum it, keep your expenses in check if you're looking to ensure comprehensive protection for your loved ones without having to break a bank.
Premium payment
Talking of premium; it is yet another common term that tends to confuse people. You'll be surprised to know that it's nothing but simply the total cost to buy a comprehensive protection for your family. This is yet another thing you must carefully take into consideration when buying a Term Policy. A popular myth around term life insurance policies is that it should be bought at a later stage of life. The reality, however, is different. It's always better to buy a term insurance when you're young. This is because as you grow old, your liabilities tend to increase and so do your premiums. Whereas when you buy a policy at a young age, with minimum liabilities, your premium amount is fairly low. In addition, you get a lot of other benefits including exclusive rider options, no mandatory health check-ups and fairly higher coverage.
Tips for first-time term life insurance buyer
Look for Trustworthy Insurer – When buying a term life insurance, you must carefully consider research about the reputation and reviews of your intended term life insurance company. Check for the claim settlement ratio, maximum coverage amount offered, entry and exit age, etc.
Opt for Comprehensive Cover– Always look for a comprehensive term insurance plan to ensure protection against a wide range of risks, right from disability to critical illness and death.
Review Policy Regularly – Keep reviewing your cover at regular intervals. By constantly reviewing it, you can make sure that the level of cover is good enough to your present situation. At any time, you find that the level of cover is too much; you may choose to save by buying a new term insurance policy with lower coverage.
Check for tax Exemption – Don't forget to check the amount of taxes you'll be able to save with your intended term insurance policy. Get acquainted with income tax rules to understand how your term life insurance policy can help you save your hard earned money from getting depleted at the time of taxation.
Compare Quotes – Before buying a term policy, do not forget to carefully compare term life insurance quotes for different insurers to ensure saving money and getting the best coverage and features.
Over to you!
Buying term insurance policies is not an everyday affair – you may do it just once or twice in your entire lifetime. And that's why you may not really be aware of all the nuts and bolts of this easy way of protecting your family's future. But we're sure information mentioned in this post will help you with term life insurance matters.
Best of Luck!