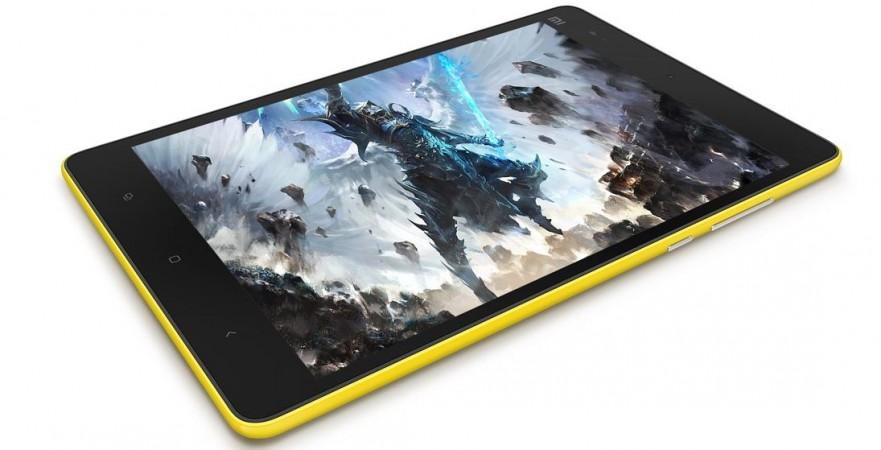 Despite the ailing sales of tablets, Xiaomi is willing to make an investment in expanding its Mi Pad series. The latest round of rumours suggests that the Chinese smartphone maker is planning to launch Mi Pad 2 successor Mi Pad 3 in China on December 30. The tablet is expected to bring several upgrades on board, making it worthwhile for those who are still interested in buying tablets.
Xiaomi hasn't given away any official signs of the Mi Pad 3's launch, but the leaked presentation says pretty much everything we need to know about the upcoming tablet. GizmoChina obtained the leaked documents, which also has pricing of the Mi Pad 3 ahead of the official launch. If the leaked information is legit, Xiaomi just lost all the elements of surprises from its event next week.
Let's take a look at the pricing of the Mi Pad 3 before jumping into the specs. The new tablet is expected to come in two variants with 128GB and 256GB storage, costing ¥1,999 (roughly Rs 20,000) and ¥2,299 (roughly Rs 22,500), respectively. Xiaomi will also launch a new magnetic keyboard for the tablet, which will cost ¥99 (about Rs 1,000). At these prices, the Mi Pad 3 will be a steal.
As for the specs, they truly justify the price tag. Xiaomi Mi Pad 3 is expected to come with a 9.7-inch retina display with 2048x1536 pixel resolution. It will be powered by a 2.6GHz dual-core Intel M3-7Y30 processor, which will be paired with a whopping 8GB RAM.
For the new tablet, Xiaomi will be ditching Android platform as one of the leaked presentation slides show Windows 10 as the core OS. To add a premium touch, the Mi Pad 3 will feature an all-metal body, which will measure just 6.08mm thick and weigh 380 grams. Despite the sleek body, the Mi Pad 3 is expected to pack a large 8290mAh battery with fast charging support.
On the camera side, there is going to be a 16-megapixel rear-facing camera and an 8MP front snapper. Two more incentives will be a USB Type-C connector and a fingerprint scanner.
With these high-end specs and affordable price tag, it is definitely going to steal the spotlight from Apple iPads. Would you buy the Mi Pad 3 or an iPad Pro, which costs almost twice as much? Let us know in the comments.