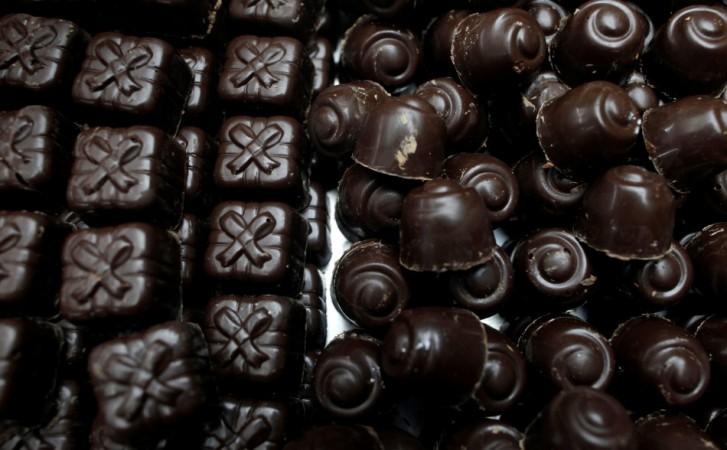 Taylor Swift and Tom Hiddleston might just be recovering from their fun-filled Fourth of July celebrations, and the perfect way to unwind would be with a bar of chocolate as both Swift and Hiddleston are vocal chocolate lovers.
Interestingly, a number of celebrities in Swift's squad too share her love for chocolate, and on the occasion of World Chocolate Day we have compiled a list of five celebrities from Taylor Swift's squad who have flaunted their love for chocolates either on their social media accounts or during interviews.
Taylor Swift: Back in 2012, Swift made her love for chocolate obvious, tweeting: "How come no one told me that for 4 hours there was chocolate cake ALL over my face?!? Because you ate it alone, Taylor. You ate it alone." Her gluten-free, dairy-free chocolate cake is apparently a must-try.
Tom Hiddleston: Hiddleston once admitted in an interview that he had a cupboard filled with HobNobs while filming "The Avengers." "I was sent a box of dark chocolate HobNobs when I was doing The Avengers. There was a little cupboard in my trailer with all of these biscuits... I had nothing but Loki's crazy costume and horned helmet, and a whole cupboard full of dark chocolate HobNobs," Hiddleston said, according to Bustle.
This video will prove just how much Hiddleston loves his chocolate.
Blake Lively: Many people start their day with a drink of hot water or coffee, but not Lively. "I can't start my day without a cup of hot milk chocolate or finish without crunching a few dark chocolate squares. It's good for my morale," Lively was quoted as saying by Bustle.
Selena Gomez: Here's Selena Gomez declaring her love for chocolate with a tweet. "@simplychocolatecph for my cake. DUDE, the most incredible chocolate. Ever. And I like chocolate."
Karlie Kloss: Victoria's Secret model Karlie Kloss is known to snack on dark chocolate before hitting the gym. She is also one of those celebrities who do not mind eating chocolate infused meals for breakfast. For example, chocolate chip pancakes are said to be her favourite.