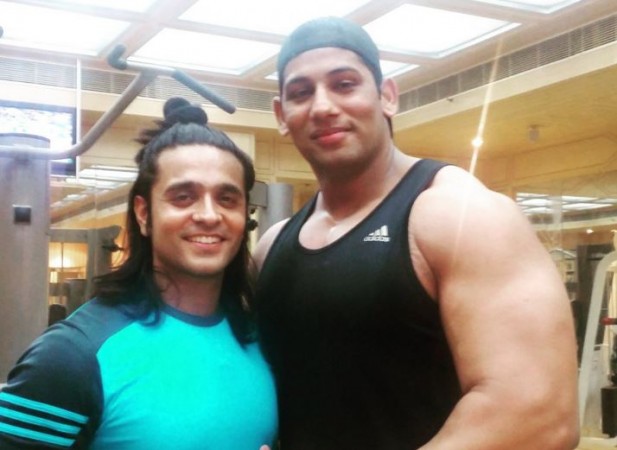 Danish Akhtar Saifi, who plays the role of Hanuman on "Siya Ke Ram," will not appear in a few episodes of the show. The wrestler-turned-actor has been diagnosed with chicken pox and has cancelled his shoot schedule for the next two weeks.
According to reports, Danish has been hospitalised and his mother has also flown down from Bihar to help him recover from the illness. "I was immediately hospitalised because I was completely exhausted and couldn't even stand on my feet, let alone shoot for the show... The production has been kind enough and the cast too has been frequently visiting me whenever they have time. I now plan to rest. My mother is down from Bihar to stay by my side and I hope to be better soon," Indo-Asian News Service (IANS) quoted Danish as saying.
Danish, who made his acting debut with the mythological show, had been prepping for the role for several months before beginning to shoot. It was the show's director, Nikhil Sinha, who had discovered the apparent 6 feet 6 inches tall wrestler in a wrestling match and offered him the role.
"I never thought that I would end up coming in this field. Everything feels like a dream. Nikhil Sinha (director of the show) saw one of my wrestling matches and that's when he discovered me and discussed his excitement about taking me on board, [sic]" Danish had earlier told IANS.
"Siya Ke Ram," which is currently revolving around Ram, Sita (Madirakshi Mundle) and Lakshman's (Karan Suchak) 14 years of vanwaas (exile), recently saw the entry of Hanuman on the show. However, because of Danish's illness, the sequence of Ram and Hanuman's milan had been postponed. The entire cast and crew have also been vaccinated as precautionary measure.