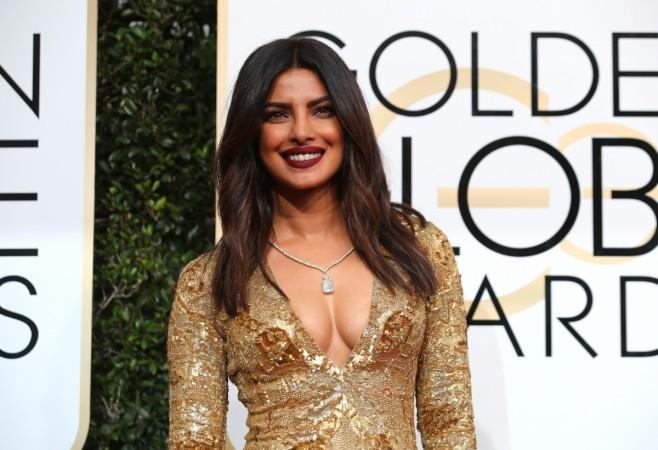 Priyanka Chopra who looked at her sexiest best last year in a golden gown was missing from the Golden Globe Awards this year. Yes, we missed her.
Well, even though she was not present, Priyanka posted on her Instagram account saying; "Today we wear black. Wherever you are, whoever you are, whatever you're doing...join us" [sic.]
Her message also said: "On Sunday We Wear Black
To stand in solidarity with women and men everywhere who have been silenced by discrimination, harassment or abuse.
Wher ever you are, whoever you are, whatever you're doing. Join us.
#TimesUp"
In the light of the sexual harassment revelations in Hollywood, actresses were seen wearing black gowns as a sign of protest. And Priyanka Chopra supported the movement through social media. While we expected the Quantico actress to impress us with her stunning black look, she was busy shooting for Quantico season 3 in NYC. Yes, that is why she couldn't make it to the awards this year.
For those who don't know, Priyanka opted for a Ralph Lauren embroidered gold evening gown with a plunging neckline for the 74th Golden Globe Awards. With just a rock in the neck and a dark lipstick, she looked every bit of a diva that she is.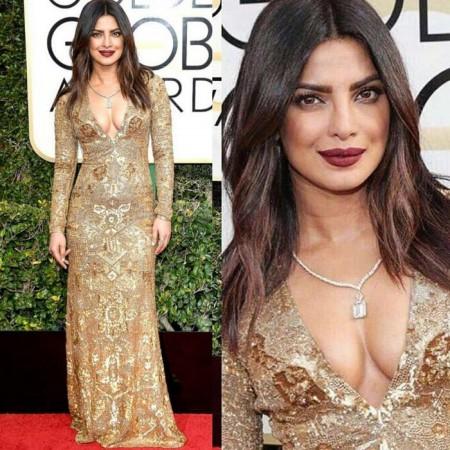 The Quantico actress took to stage with Jeffrey Dean Morgan from The Walking Dead and presented the award for the Best Actor in TV Series Drama to Billy Bob Thornton for his role in Goliath.
While talking to a section of media at the Golden Globes Red Carpet 2017, Priyanka said, "I actually really like awards shows because unless you are nominated you are very nervous, it's really great. I am a presenter tonight. I have to take this beautiful statue and present some of the best performances of the year. Look great, meet my colleagues, have some fun."