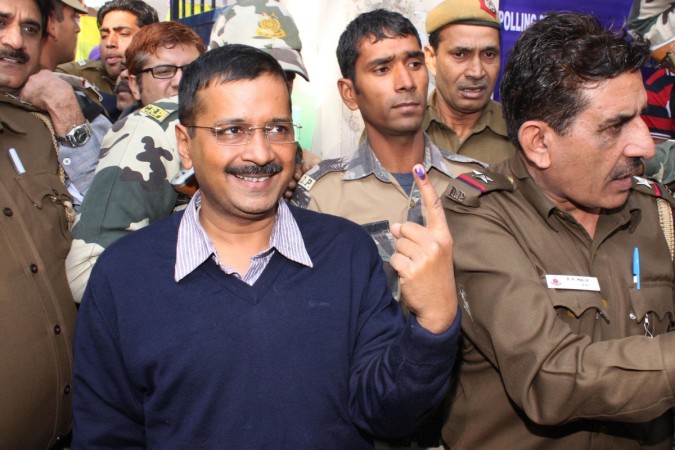 News pieces often come with an element of surprise, and this one takes the cake.
According to a Mid Day report, New Delhi Chief Minister Arvind Kejriwal was offered a role in Mallika Sherawat's "Dirty Politics." The part finally went to Naseeruddin Shah after the CM rejected it saying he would want to concentrate on party organisational works.
"Bokadia saab had offered Kejriwal the film as it was loosely based on his phenomenal rise from common man to chief minister. After the narration, Kejriwal had liked the script, but excused himself saying he wanted to concentrate on party organisational work. However, he did thank the director for writing his story and approaching him," said a source.
Writer-director KC Bokadia confirmed the news saying Kejriwal was offered a role last year. "Yes, we had offered a role to Mr Kejriwal, but he could not allot dates to us. He congratulated us for the project, though. So, we approached Naseeruddin Shah. The film is inspired by him," he said.
Slated for release on 6 March, the film has already found itself amid a string of controversies before this piece of information surfaced.
The lead actress was booked for insulting the Indian tricolor last year and is now upset over being wrongly quoted by an online portal. She posted a string of tweets saying lies are being encouraged as more and more dailies are publishing the statement she never made.
Mallika, who is known for her glamourous roles, is hopeful that this will help change her onscreen image.
"I'm really hoping that after this movie, my fans like it, critics like it, serious directors take a note of it and then offer me performance-oriented parts and not only glamour-oriented parts," IANS quoted her saying.