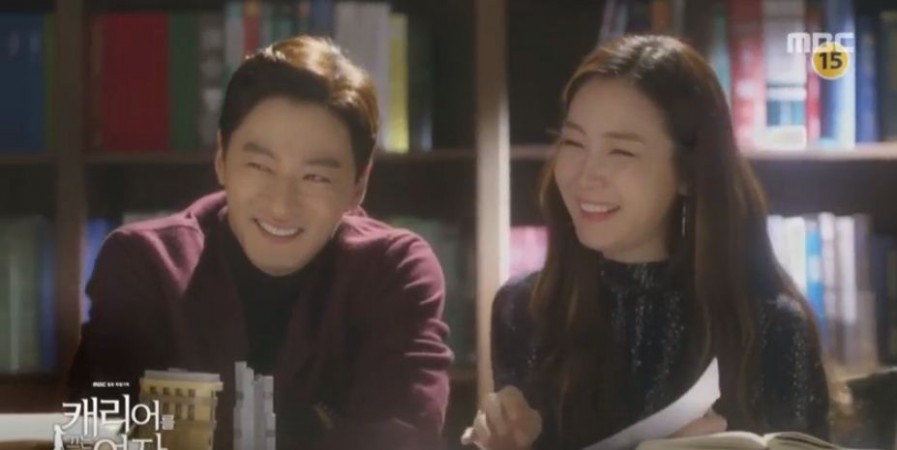 MBC's latest drama featuring popular actors Choi Ji woo and Joo Jin mo was expected to premiere on Monday, 19 September, but it has been postponed by a week.
According to the current schedule, Woman With A Suitcase will telecast episode 1 on Monday, 26 September at 21:55 pm (KST), and will continue to air episodes at the same time on Mondays and Tuesdays. This slot on MBC was earlier occupied by the Kang Ji hwan and Sung Yu ri-starrer Monster. It is understood that the reshuffle in the schedule of telecast was caused by the Summer Olympics 2016.
The first script reading for this legal drama was held at the MBC Broadcasting Station in Sangam on Tuesday, 9 August, and it became immediately evident that Ji woo and Jin mo have palpable chemistry. In the show, the duo will be seen playing the roles of Cha Geum joo, the titular Woman With A Suitcase, and Ham Bok geo, her love interest, respectively.
Also Read: Hunt for India's global superstar begins with The Stage Season 2
Woman With A Suitcase is the story of an incomparable attorney who was once falsely imprisoned for a crime, and who made the choice of coming out of the bad experience victorious. She used to be an upbeat underdog in her firm, she carries a suitcase stuffed full of legal briefs everywhere she goes and is always ready to work. However, now she is a force to be reckoned with, a woman who is the boss at her own practice and has a very important friend who somehow seems to have all the information that she needs.
This is where Jin mo comes into the picture. Once a promising prosecutor, Jim mo is now the CEO to a tabloid company and he knows everything there is to know about celebrities and politicians. No one knows where he gets his information from, but he uses his enigmatic power to help Geum joo.
The official synopsis for the Woman With A Suitcase reads:
Cha Geum-Joo works as a manager at an attorney's office. She does great work, she gets arrested for violating the attorneys-at-law act. Her career seems like it is over. She goes through more hardships, but Cha Geum-Joo becomes a great attorney.