It is that time of the year when each and every quality player gets linked to clubs from around the world. There are some dream moves which have already been talked about this summer like Cristiano Ronaldo to Manchester United, Philippe Coutinho to Barcelona or Neymar to PSG as well.
Though it is business time for clubs around the world, some managers also like to have a little fun as well. Similarly, Jose Mourino, Manchester United manager, ahead of his team's clash with Real Madrid in the International Champions Cup, jokingly told Bale that he cannot sign him in the tunnel on Sunday.
Mourinho, light-heartedly, whispered, "I can't buy you because you don't talk to me," reported metro.co.uk.
One thing is for sure that there is a great deal of respect between the duo as Mourinho was in-charge of Real before he joined United. Their rich embrace inside the tunnel was full proof about their deep respect for each another.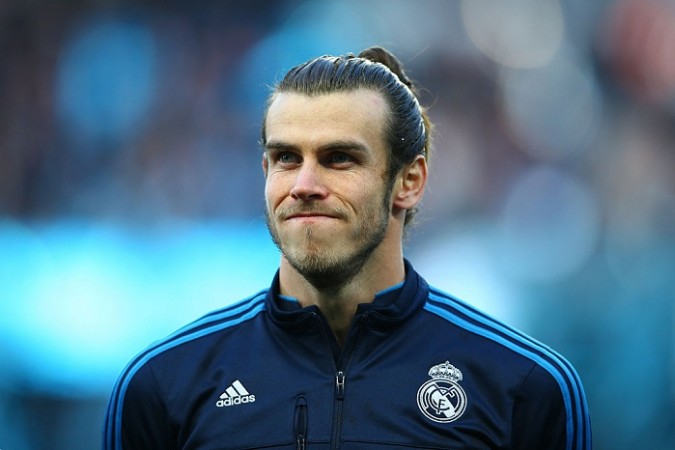 The Walesman might have been linked to the Red Devils in the past, and there had been general excitement among fans as Bale is one of the superstars of world football. The winger can be a great addition to Manchester United's squad, but Mourinho has been quite open about Bale being happy at Real, and there is no interest from Manchester in signing the player at present.
However, United are genuinely said to be interested in another Real Madrid player, Mateo Kovacic, who is not a regular first team player for the Spanish giants. The Croatian midfielder is a wonderful player, his lack of playing time on the pitch is something, which might not have kept Kovacic happy.
Amid Manchester United's interest in the player, Real Madrid has made it quite clear that the Croatian is not for sale. But, if Kovacic, who knows the importance of regular first team football, might have to hand in a transfer request if he wants to test his skills in one of the best leagues in the world, Premier League.