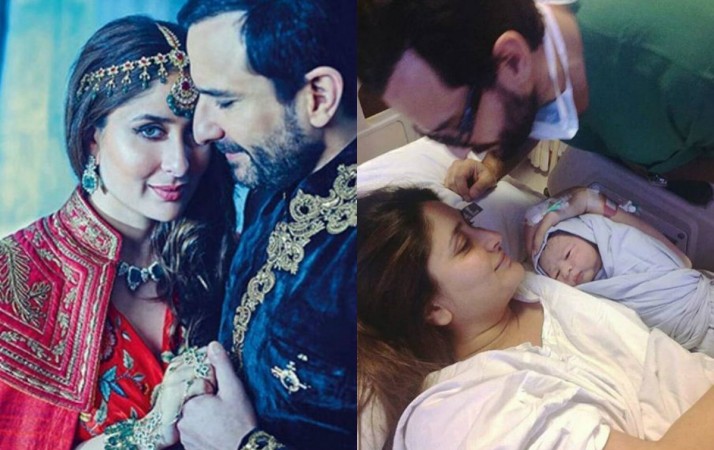 Since Kareena Kapoor Khan and Saif Ali Khan named their newborn Taimur, a lot has been said and written regarding the baby. Now, the recent buzz that surrounds the two-month-old is his nickname, which Kareena has given to him.
Also read: This was Kareena Kapoor's age when she attended Saif-Amrita's wedding
Kareena calls Taimur 'Little John,' and not everyone is pleased, which is strange considering what Bebo calls her son should be no one's concern. Parents call their children by different names and so do celebs like Kareena. Bebo has reportedly given this name to Taimur due to the flak they received on social media.
Saif-Kareena named their baby Taimur, who was born on December 20 last year. A huge controversy was created, especially on social media, because of the name as it was similar to Mongolian ruler Timur Lang.
Though Saif tried to clarify the meaning of the name and said that it has nothing to do with the ruler, people created a big issue out of it. In fact, in an interview, the Rangoon actor said: "I am aware that there is a Turkish ruler who is possibly a little violent. That was Timur and this is Taimur. It might sound similar because it has similar roots. Also, to judge the past by today's lens is a little far out. A name doesn't really mean anything. Asoka is a violent name then. There's Alexander too."
Though the storm might have now calmed down, giving importance to such trivial matters seems to have become a trend now, thanks to the social media. Taimur is already the talk of the town and in fact is almost as popular as his parents. Well, almost.