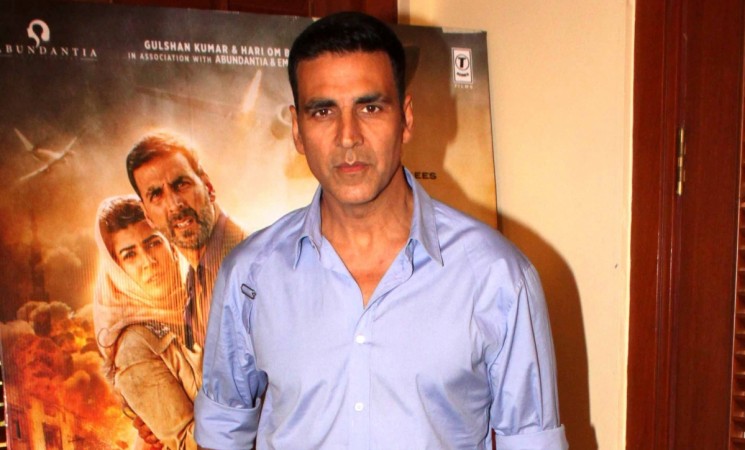 Akshay Kumar has always maintained he loves comedy, but is often baffled by the way people write off the genre. He considers it tough and something that needs to be taken seriously.
All said and done, Akshay has mostly done comedy of a specific type. Be it "Hera Pheri" or the "Housefull" franchise, the gags were such that a family could watch. However it isn't to say the actor doesn't appreciate other kinds of comedy. He's all for sex comedies and loves watching them, too.
When DNA asked if he would work in an adult comedy, he replied: "Yes, why not? No, I am not against it at all. I like it and I love to watch it also." His "Housefull 3" co-star Riteish Deshmukh, who has some such films to his credit, said adult comedies have reached a saturation point. Disagreeing with him, Akshay said: "I don't think there is a saturation point. There are a lot of things you can still do in sex/adult comedies."
In other news, "Housefull 3" is doing quite well at the ticket-window, and Akshay's antics are bringing in the most number of cheers. He plays Sandy, a footballer, who on hearing the word "Indian" turns into an uncontrollable beast of a person, then named Sundi.
Playing a character with Dissociative Identity Disorder was challenging for the actor because the scenes had to be filmed in one shot. "It was more complex because I had to switch from Sandy to Sundi in one shot. In the film's end credits, if you see the bloopers, you'll realise it. At one point, I had forgotten who I was playing — Sandy or Sundi. I just went blank. I had to ask the directors who I was at that point. If you see my performance closely, you'll notice my nerves popping out," he told the daily.