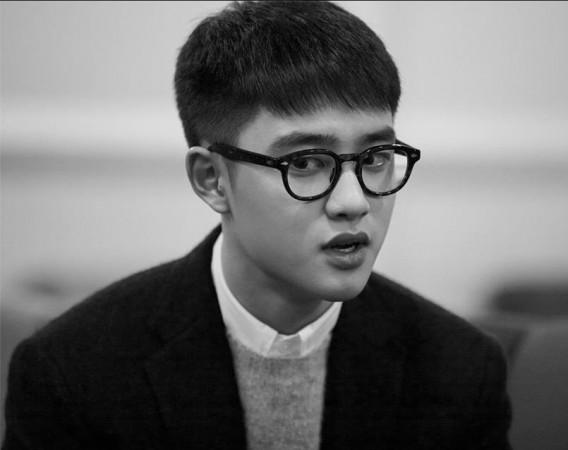 EXO member D.O is already part of a boy band and one would think he'd want his other projects to have more diversity. However, the 23-year-old singer said he couldn't be happier about the fact that his upcoming film, Hyung, features a predominantly male cast.
During an interview with KBS 2TV's Entertainment Relay, D.O aka Do kyung-soo and co-star Jo Jung-suk spoke about his upcoming film.
Hyung, which includes D.O, Jo Jung-suk and Korean actress Park Shin Hye, revolves around the relationship between the two men who play the role of brothers.
While talking about their filming experience, D.O said, "Most of the time, it was just the two of us filming. Since there were no women around, it was easier to do things like change our outfits or pick our nose."
To the interviewer's bemusement, Jung-suk added, "We did everything that we could..."
The upcoming film seems to have forged a relationship between the two co-stars. Jung-suk said that he's gotten to know D.O much better since he began filming Hyung.
The Face Reader star said, "I thought he was a pretty boy, but he's actually very masculine. He's very macho."
Jung-suk later revealed that he called D.O masculine because the Lucky One singer was working out when they first met. But D.O indicated that his co-star perhaps has a wrong impression of him.
D.O added that he hated working out and revealed that his perception of his cast mate was vastly different before they met on the sets of Hyung.
"I thought he would be very light hearted before I met him, but he's actually very serious," D.O said.