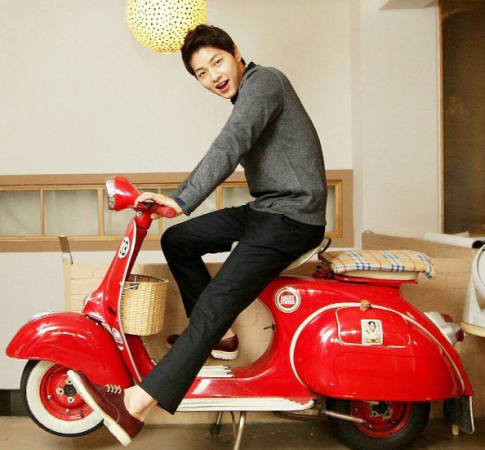 K-Drama fans have been obsessed with Song Joong Ki for a while now, but "Descendant of the Sun" truly put him in the map. Now, his appearance at the Seoul International Drama Awards 2016 has grabbed the attention of people worldwide, mostly because of one particularly great asset.
Seoul International Drama Awards 2016 was big night for Joong ki not only because he won the best actor's award for his role in "Descendants of the Sun," but also for his hairstyle that became a hot topic of discussion
Joong ki walked the red carpet with a brand new hairstyle, which is significantly shorter than the one he sported on "Descendants of the Sun" as Captain Yoo Si Jin. He seems to have a preference for short hairdo, having maintained it for so long even after the completion of his mandatory military service.
This time around, though, it looks like there is more than just personal preference for the haircut. "I've cut my hair short because I'm working on a film. I wasn't able to go out of the house much. It feels good to be out here," Joong ki explained during the red carpet interview.
The film Joong ki is alluding to is "Battleship Island" for which he had to not only chop his locks off, but also lose weight, to embody the role of a freedom fighter. So Ji Sub and Hwang Jung Min will also be seen sharing screen with him in the film.
Joong ki also spoke about his "Descendants of the Sun" onscreen partner and rumoured girlfriend Song Hye Kyo during the interview. "(She) sent coffee and snack trucks at the movie set. Song Hye Kyo is the best partner," he said.