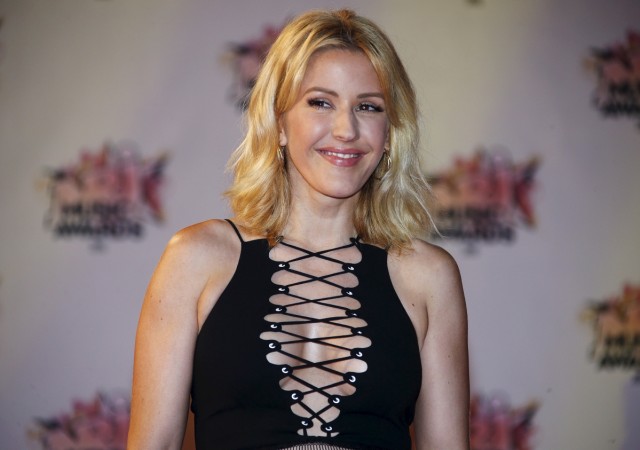 Prince Harry is among the most eligible bachelors in the world. From Miss Edinburgh Camilla Thurlow to "Doctor Who" actress Jenna Coleman, the English royalty has been linked to many world beauties.
The latest in the list of women, who Prince Harry has reportedly called his girlfriend, is pop singer Ellie Goulding. The Sun reported on Tuesday, June 7, that the couple has been sharing flirty texts over the past few weeks.
The British tabloid even quoted a source close to Harry's social circle as saying they are quite into each other.
The 29-year-old singer and the 31-year-old prince have been friends since the former performed at Prince William and Duchess Kate Middleton's wedding back in 2011. She was even present during the closing ceremony of the 2014 Invictus Games, the international Paralympic-style multi-sport event created by Harry, and the duo was reportedly "all over each other" after a game of polo at Coworth Park, Berks.
Also Read: You cannot miss these stunning looks of Miss USA Deshauna Barber
The Sun quoted a royal insider as saying: "Harry got Ellie's number a while ago and got in touch." Despite being noncommittal during their years of friendship, the royal insider said things "stepped up a gear" recently, and "their first really public meeting since was at the polo."
This meet-up reportedly turned into a late night party, where photographers were forbidden so Harry and other celebrities that attended, like Tom Hardy, could get comfortable. "Harry was really going for it after the polo — he was drinking and dancing... Harry and Ellie only had eyes for each other all night – they spent a lot of time sitting together under blankets," the Sun further quote the royal insider.
Reportedly the couple even shared a kiss before parting ways that night. None of this has been officially confirmed by representatives of Prince Harry of Ellie, but their fans already seem to have made them OTP — One True Pairing.
If Prince Harry and Ellie Goulding are dating I'm happy they are so cute

— danielle (@troyeftpayne) June 8, 2016
So prince Harry and Ellie Goulding are said to have something going on? That's cute and sweet pic.twitter.com/KuStuXDjuf — Ella (@EzriaYsoSweet) June 8, 2016