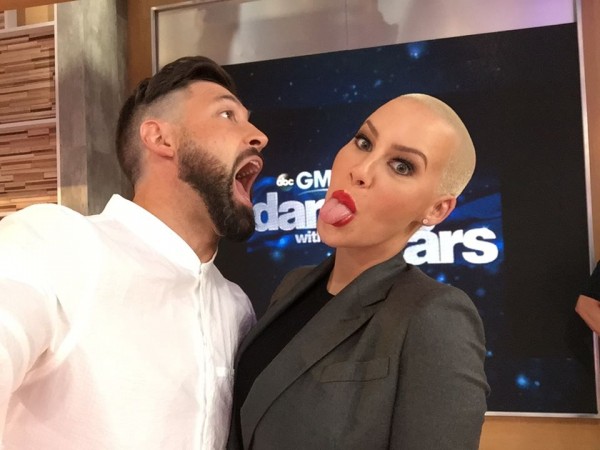 Season 23 of Dancing with the Stars might be the last time we see Maksim Chmerkovskiy on the dating reality show, at least for a while. The professional dancer recently revealed that he has no interest in returning to the show next season, as he does not want to be away from his baby.
Chmerkovskiy and fiancee Peta Murgatroyd are expecting their first baby in January.
"The baby comes in January and then a month-and-a-half later I would have to be in L.A. to start training with somebody else," he said during an appearance on Bravo's The Daily Dish. "Trust me, I really don't care how this comes across, but there's no money on the planet that can replace me missing out the three, four, five months of my baby's life. Zero chance. I can't wait for all of this, diapers, and all of this stuff. I can't wait for Peta to pursue her goals and whatever and I just want to be a stay-at-home dad."
This isn't the first time Chmerkovskiy is taking a break from the dancing reality show. Chmerkovskiy left the show in 2014 after winning the mirror ball trophy with partner Meryl Davis.
Back then, he told ET that he was leaving the show for good. "I don't think so," Chmerkovskiy said when asked about competing in the following season. "This is exhausting. It has nothing to do with money. The first thing that I did after hugging her [Meryl] … was come up to Derek [Hough] and I was like, 'Dude, I don't know how you do it.' He did it five times. I have no idea."
Dancing with the Stars is aired on Mondays and Tuesdays on ABC. The synopsis for Monday's episode reads: "An elimination occurs after the sixth week of performances, which feature Lain dances. Also: Pitbull serves as a guest judge and sings 'Greenlight'."