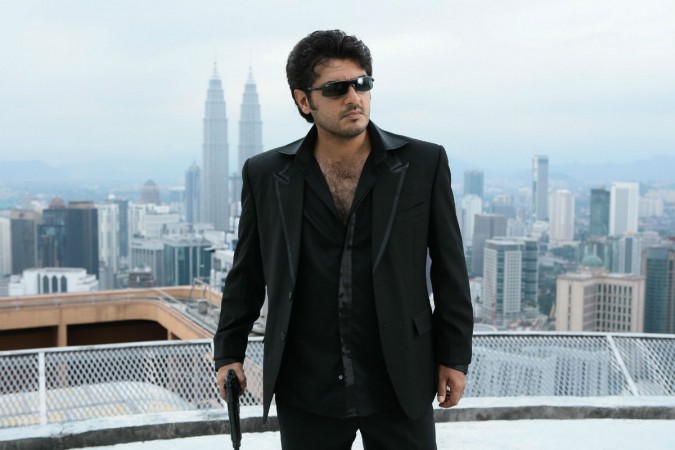 Ajith's absence at recently-held Natchathira Vizha had raised eyebrows among a section of the industry. But many were wondering why the actor, who is fondly known as Thala among his fans, opted out of the event, which was graced by big names of Tollywood that include Rajinikanth, Kamal Haasan and Suriya.
Now, reports state that Ajith Kumar was against the idea of raising fund from the public to construct Nadigar Sangam's new building.
He is of the opinion that 10 big stars from Kollywood should contribute money for the building. According to him, the actors have made money from the public and it's not fair to collect funds from them through a star event.
Hence, it's the duty of the actors to contribute money from their pockets. It may be recalled that Ajith had cited the same reasons to skip a cricket tournament organised by Nadigar Sangam in Chennai last year.
Like Ajith, Vijay too chose to give a miss to the event and the actor is currently on a short trip to China with his family members.
Meanwhile, S Ve Shekher, who was one of the trustees in the Nadigar Sangam, has resigned from the post stating that the decisions were being taken without seeking the advice of the trustees.
Citing many reasons behind his decision to resign, Shekhar alleges that he was unhappy with the way many of the invitees were treated at Natchathira Vizha.
"There were several goof-ups at the recently held event in Malaysia. I have learnt that several artists were treated disrespectfully on this trip. In particular, the president of the Directors' Union, Vikraman, directors R Sundarrajan, Parthiban and actor Manoj, son of veteran director Bharathiraja, were insulted," he wrote in a letter, Cinestaan reported.
He further adds that the respect given to Rajinikanth and Kamal Haasan should be given to all the invitees.
On the other hand, Radikaa, the wife of Sarath Kumar, has revealed that they were not invited to the event. "Ha ha to all who are asking why @realsarathkumar and me not in KL, we were not invited. @actormohanraman does that mean our contribution to cinema is not there #JustAsking [sic]," she had posted recently.