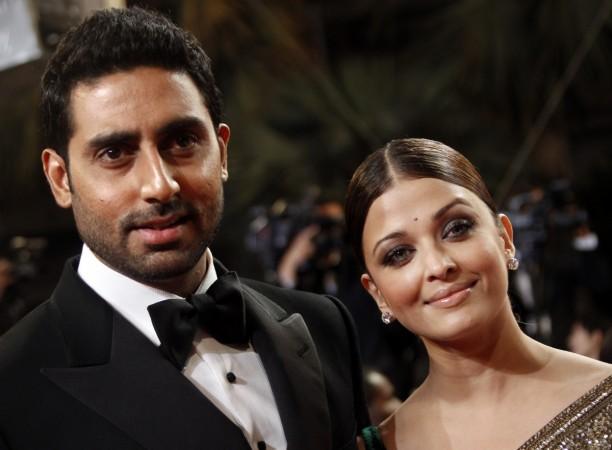 One of the favourite Bollywood couples, Aishwarya Rai Bachchan and Abhishek Bachchan, were reportedly offered the remake of Abhimaan, which starred Amitabh and Jaya Bachchan, but the duo has turned down the offer.
This is not the first time Aish and Abhishek have rejected a movie offer that was set to star them together. So, why is the happily married pair not ready to work together?
Ace directors like Mani Ratnam and Anurag Kashyap are trying their luck to sign them in their movies, but Abhishek and Aishwarya have turned them down too.
The duo was seen in movies like Raavan, Dhai Akshar Prem Ke, Dhoom 2, Umrao Jaan, Sarkar Raj, Kuch Naa Kaho and the blockbuster movie, Guru.
Fans will be delighted if they make a comeback together on the silver screen. "Abhishek and Aishwarya are still bombarded with a plethora of scripts," Deccan Chronicle quoted a source as saying.
"However, they are quite wary of the kind of films they would like to do together. Abhishek especially was of the opinion that Abhimaan is the kind of cult classic that should remain untouched," the source added.
We agree that such cult classics should remain untouched, but don't you think Aish and Abhi would have done justice to it?
At present, Abhishek needs a good movie as most of his previous movies didn't work at the box office. However, his last release Housefull 3, in which he shared screen space with Akshay Kumar and Riteish Deshmukh, garnered appreciation.
On the other hand, Aishwarya's last movie was Karan Johar's Ae Dil Hai Mushkil, which was her first flick with KJo. She was breathtaking in the flick, which also featured Ranbir Kapoor and Anushka Sharma. Meanwhile, the actress is not working on any project and if she is, then it has not been made public yet.