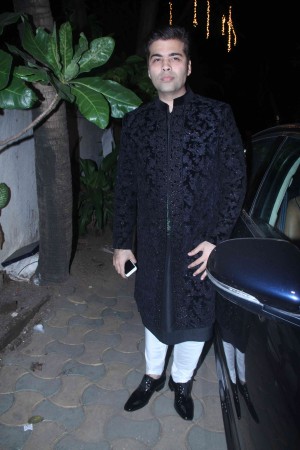 Karan Johar is all set to add another feather to his cap.
The director, producer, writer, fashion designer and TV show host will soon jet off to Boston, USA, to deliver a lecture at the prestigious Harvard Business School, reported Hindustan Times (Mumbai, 28 January).
"Although Karan is busy with his upcoming productions, he has taken out time for the conference, as it's a big honour for him. He is looking forward to it. He is likely to return to India immediately after addressing the students and other delegates at Harvard," the leading daily quoted a source as saying.
Thrilled and excited to be able to be a part of the India Conference 2016, Johar said he will be addressing students on 6 February. "It's an honour to be a keynote speaker at Harvard. I will address the students on 6 February. Sharing one's views on a global platform is always exhilarating. Interacting with the students and the faculty there will be enlightening," he added.
In other news, he recently drew a lot of flak for his "intolerance" remark, but has no qualms about stating his mind at the recently-concluded Jaipur Literature Festival. Talking to The Indian Express about the criticism he has had to brave for making controversial comments, Johar said it's his prerogative to make opinions adding that people could either agree or disagree with it.
Johar is all set to wrap up his upcoming release "Ae Dil Hai Mushkil" starring Aishwarya Rai Bachchan, Ranbir Kapoor and Anushka Sharma.