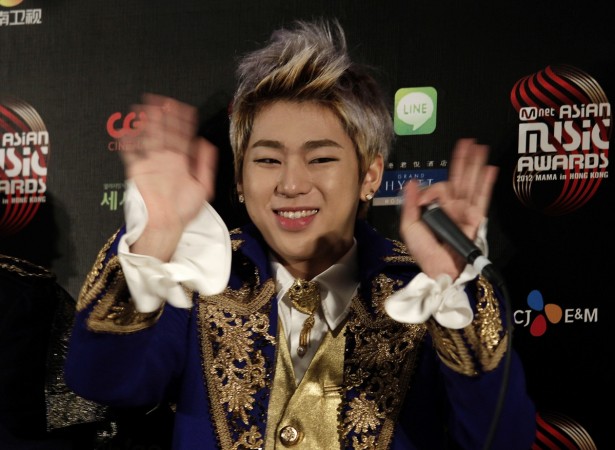 It's been a while since the relationship between Block B member Zico and Seolhyun came to light. The two are some of the most talked about celebrities on the K-pop scene but unfortunately, Zico and the AOA member have not been seen together since their agencies confirmed that they are dating. However, if you're a shipper, you could see them perform at the 2018 Pyeongchang Winter Olympics.
According to latest news, Zico's band and Seolhyun's girl group will be part of a number of performances scheduled to take place at the 'Powerful Cheer' concert during the Winter Olympics. They will be joined by other K-pop bands such as BTS, VIXX, Red Velvet, MAMAMOO, SPICA, Oh My Girl, SONAMOO, Rose Motel and Ulala Session among others, according to Allkpop.
Although it's most likely that fans can't expect a Zico and Seolhyun duet during the concert, it will be the first time that the couple will be seen together at a concert.
Seolhyun's agency FNC Entertainment, however, downplayed the news. The outlet quoted the entertainment company as saying, "It's a concert consisting of a number of groups, so there's no need to put any meaning to it."
Seolhyun and Zico confirmed their relationship earlier this month after pictures of the two were published by Dispatch. According to reports, both artistes kept their relationship low-key for several months, meeting mostly at Zico's house. In the pictures published by Dispatch, the "Good Luck"
singer is often seen hiding her face and running away from the paparazzi.
While confirming Seolhyun's relationship with Zico, Seolhyun's agency said, ""Relying on each other in difficult times, the two fostered interest in one another. They're an industry sunbae (senior) and hoobae (junior) that are comfortable with each other. Please look upon them nicely."