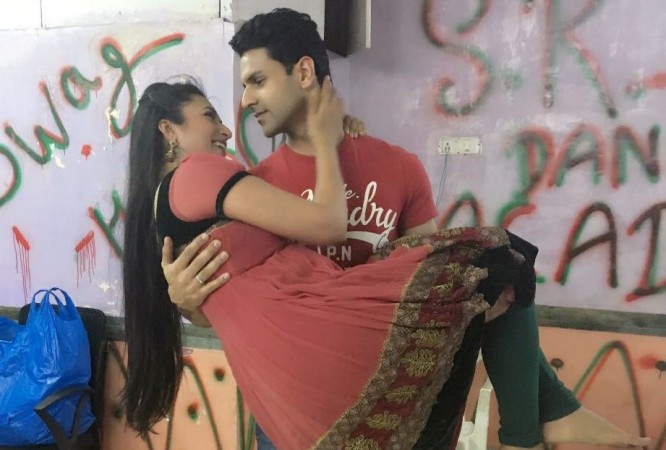 "Yeh Hai Mohabbatein" couple Divyanka Tripathi and her fiancé Vivek Dahiya are eagerly waiting for the big day (July 8) of their marriage, which will be held in Divyanka's hometown Bhopal. The wedding will be a private affair and will be followed by a reception in Chandigarh (Vivek's hometown) on July 10.
While preparations for the big day are going on in full swing, the couple will move into a rented flat in Malad, Mumbai, soon after returning from the wedding reception in Chandigarh, SpotboyE reported. "Currently I stay with friends on sharing basis," said Vivek.
Interestingly, Vivek has planned a surprise honeymoon trip for them but will have to wait until they find the right opportunity to travel. "No honeymoon immediately. Divyanka has taken leave for only 10 days. Moreover I have to resume in eight days. Honeymoon pe zaroor jayenge lekin kuch din baad (We will surely go on a honeymoon but a few days after our wedding)," he said.
As the couple is extremely busy with work — Divyanka with "Yeh Hai Mohabbatein" and Vivek with "Kavach" as well as "Yeh Hai Mohabbatein" — they seem unable to spare time to select their wedding dresses. "Either our managers will meet them, or don't be surprised if we end up buying a lot of stuff online," Vivek said.
There were reports that Divyanka's mother and sister were taking care of every minute detail of the functions. The actress' family wanted her to remain stress-free and enjoy her special moment.