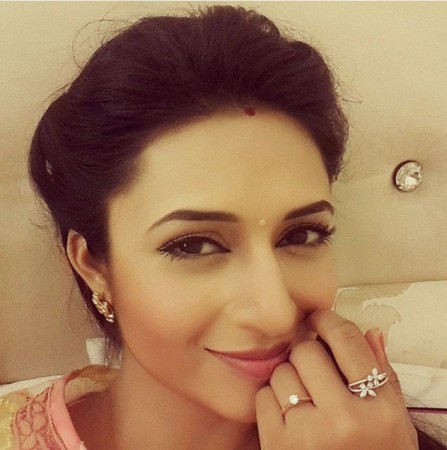 The Khans of Bollywood may have crazy fans, but TV stars too have good share of followers who have gone to great lengths to get their attention.
Divyanka Tripathi of "Yeh Hai Mohabbatein" is undoubtedly one of the popular faces of the small screen, and thus has a dedicated fan base. One such fan tattooed her name on his hand.
"Jerry, a 19-year-old fan from Northern Sudan, got my name tattooed. He says that he's my biggest fan. But a tattoo! I was overwhelmed and shocked," she told Hindustan Times.
Although it's a loving gesture, the actress says she would discourage any of her fans from doing so as it's a big deal.
"Earlier, when a girl was about to get my name tattooed, I somehow stopped her, but this boy doing the same was a surprise. I don't want fans to go to such extremes. Getting inked is a big thing. It stays with them forever. I'm blessed to have loving fans but I'll always discourage them for tattoos," she further elaborated.
"Nach Baliye 7" contestant Rashami Desai also has a passionate fan who refused to take her exam until the actress spoke to her. Fulfilling her wish, Desai wished her luck over the phone.
Anas Rashid of "Diya Aur Baati Hum" has an interesting anecdote too. A hyderabadi fan travelled all the way to Mumbai and waited for him for 9 days straight. Although he was touched by the act, Rashid says it's unsafe to do so.