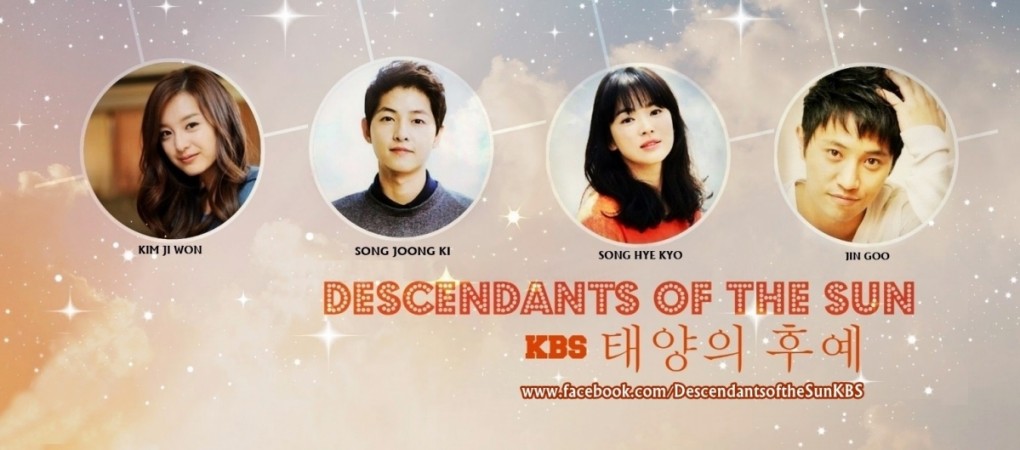 "Descendants of the Sun" stars Song Joong Ki and Song Hye Kyo, who play lovers in the Korean military drama, had a mini reunion earlier this week, and based on the reactions online, fans were thrilled to see the duo together.
Song Joong Ki and Song Hye Kyo, along with the other cast and crew members of "Descendants of the Sun" got together to record their commentaries for the show's director's version DVD, and on Tuesday, KBS shared a photo of the cast in the recording booth. The DVD is set to be released in November and will contain unreleased scenes, interviews and music videos.
It has been nearly four months since "Descendants of the Sun" aired its finale, and it is still immensely popular not just in South Korea, but in other countries across the globe. The show has also made Song Joong Ki and Song Hye Kyo internationally recognized actors, and both of them have expressed a desire to work with each other once again.
Interestingly, the duo has also been romantically linked since appearing on "Descendants of the Sun." Although neither of them has confirmed the existence of a romantic relationship, they haven't been shy in praising each other.
"I was looking forward to meeting him since so many people told me good things about him, and it turned out that he was an even better person than I'd thought," Song Hye Kyo said during a fan meet in China. "He's very sincere and thoughtful when filming. I think he's really cool."
Song Joong Ki, in return, told Couch Kimchi that in addition to being a beautiful person, Song Hye Kyo has a heart of gold as well. "I felt really happy to be able to film together with Korea's most beautiful actress. Everyone thinks it's because of her outward appearance that she became famous, but after working together, I realized her inner heart and personality are also good," the actor said.