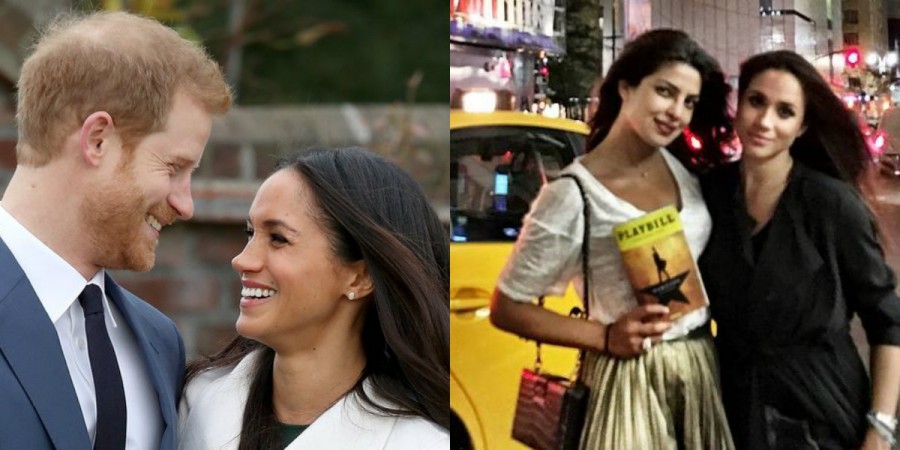 We all know that Priyanka Chopra is Meghan Markle's best friend. The two have been spotted quite often and have clicked pictures together as well.
On November 27, the royal family confirmed Prince Harry and Meghan Markle's engagement. The royal good news was made public by Clarence House via a statement.
And right after, Priyanka Chopra wished the couple on Instagram. She captioned the image as: "Congratulations to my girl @meghanmarkle and Prince Harry!! I'm so happy for you Meg! You deserve the best always..keep smiling that infectious smile. Xoxo"
Well, now the question is – will Priyanka Chopra be the bridesmaid at Meghan's wedding?
According to the statement released by Clarence House, the wedding will take place in Spring 2018. "The couple will live in Nottingham Cottage at Kensington Palace," it read. It further said: "Prince Harry and Ms Markle became engaged in London earlier this month. Markle's parents, Thomas Markle and Doria Ragland have wished the couple a lifetime of happiness."
Recently, Priyanka spoke about Meghan when the latter appeared on the cover of Vanity Fair. She said: "I don't [know] if I will get into trouble for this, but I have an opinion. I mean, she's on the cover of Vanity Fair. It would have been nice to write about her not just her boyfriend. I'm just saying. I mean, she's an actor, she's an activist, she's a philanthropist. I mean, she does so much more. It's just a little sexist. Look, I'm a feminist and I love boys, okay... The only thing I'm saying is that there needs to be a certain sense of equality where a woman is not just a plus one, you know. It's nice to be your own identity too."