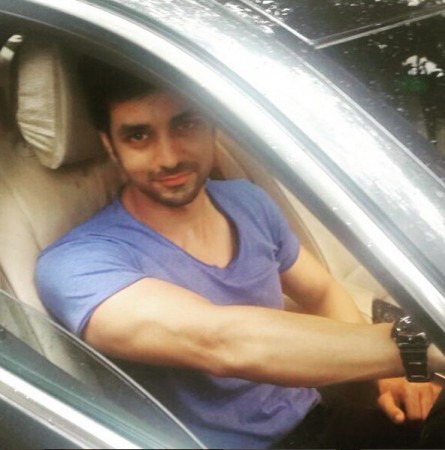 Valentine's Day is a special day for lovers, and "Meri Aashiqui Tumse Hi" star Shakti Arora is no different. The TV star, who was until a few days ago busy with his hit show, can now devote his time to girlfriend Neha Saxena.
"Neha would complain at times but then it was an everyday routine so she adjusted and now that I am free, I am making up for the lost time," he told Absolute India. Talking about V-Day plans with Saxena, he said he has been asking his friends for ideas and may just go with the flow.
"I believe friendship is essential in every relationship. Your partner should be your friend. Moreover, bond and compatibility is the key to success," he further added when asked about the secret to his heart-warming relationship with his ladylove.
In other news, Arora's show is to be taken over by another Balaji Telefilms product "Kasam," which will reportedly star Ssharad Malhotra and Yuvika Chaudhary in the lead. The story surrounds a certain Bedi family and their rich and spoilt brat of a son. The "MATSH" crew has shot for the final episode and the final episode is expected to air on Feb. 19.
Meanwhile, all the Arora fanatics needn't be upset as their favourite TV idol would return on "Yeh Hai Aashiqui." "I have seen some episodes of the show and wondered if I ever could be part of it. I felt blessed when I got a call from the production house. Now that they are heading for a new season, I am excited to be the part of the show again," the web portal quoted him as saying.