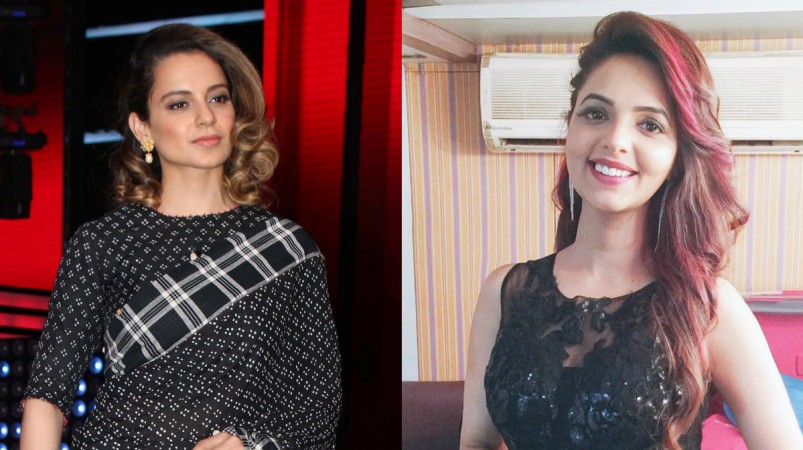 Bollywood actress Kangana Ranaut has responded to the reports of being miffed and threatening to slap comedian Sugandha Mishra for mimicking her. She admitted that it was all for fun. Sugandha, too, reacted to the reports.
Also read: Salman Khan, Kangana Ranaut end cold war! Will they feature together in a movie?
"That was for fun and the cameras. I wasn't really offended. But it's unfair to judge a person on looks, clothes, accent and other superficiality. I should know since I was bullied a lot in the early years," Kangana told Bollywood Life.
The diva along with Shahid Kapoor appeared on the sets of popular reality show The Voice India Season 2 to promote their upcoming movie Rangoon. Rumours were doing the rounds that the actress got upset and threatened to slap the anchor of the show, Sugandha, when she mimicked Kangana.
On this, Sugandha, who also plays a teacher on The Kapil Sharma Show, said the entire episode was in a good humour. "I really admire Kangana and her body of work. We had a great time while shooting the episode on Voice and the camaraderie is for all to see in the episode. In fact we did an act together where she calls up Datto and says datton thappad marungi to daant toot jayenge. Imitating her and the fashion walk was all in good humour and she appreciated it.That's all i want to say and there's nothing more to it," Business of Cinema quoted Sugandha as saying.
However, earlier reports stated that Kangana took an offence to it and ignored the star-struck anchor throughout the show. It looks like those reports were just rumours.