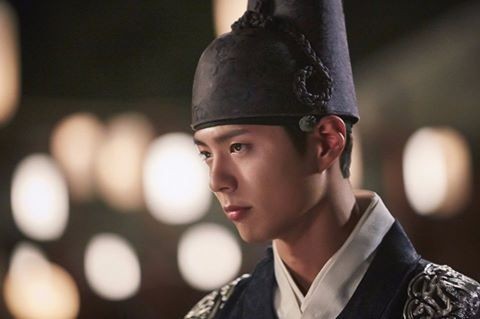 Park Bo Gum has been receiving praise from all quarters for his work as crown prince Lee Yeong in KBS' historical romance, Moonlight Drawn by Clouds. After his female co-stars gushed about him in recent interviews, it is now B1A4's Jinyoung's turn to praise the actor.
In a recent interview with InStyle, the actor who plays Kim Yoon Sung in Moonlight Drawn by Clouds said it's fun to work with Park Bo Gum. "Because all the actors are close in age, we communicate well and sympathize with each other. When I see Park Bo Gum, I especially want to look after him. It's enjoyable when we're together, so it's also fun when we work together."
On September 15, Jinyoung posted online a picture of him with Park Bo Gum, revealing that they are much closer than their on-screen characters. "With the perfect Bo Gum who's polite to the point of being too polite. The crown prince and Yoon Sung actually have a good relationship… hahaha," he captioned the photograph.
In the InStyle piece, he also added that the success of Moonlight Drawn by Clouds has helped B1A4. "It makes me glad that the drama's success is also raising B1A4's level. All the members sincerely want to stand on the stage together again," he said.
Besides Moonlight Drawn by Clouds, the actor has also been busy with a music project. The actor and singer are said to be involved with girl group I.O.I's upcoming mini-album. According to the talent management agency YMC Entertainment, Jinyoung will be producing a track for the girl band, and the recording is said to be over.