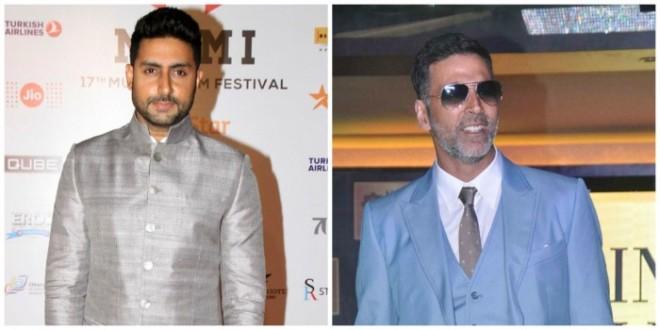 Akshay Kumar has stolen millions of hearts with his latest film "Airlift", which was released on 22 January. The actor's performance and the film's storyline was lauded by several celebrities, including Abhishek Bachchan.
Junior Bachchan praised his "Housefull 3" co-star on his Twitter handle. "Do yourself a favour. Go and watch #Airlift. Wonderful film. Congratulations @akshaykumar and the entire team," Bachchan tweeted.
"@nikkhiladvani outstanding. Had tears of pride and patriotism in the climax," he further tweeted.
Released three days before Republic Day, "Airlift" captured millions of hearts with its storyline. After "Singh Is Bliing", Bollywood's "Khiladi" came back with a power-packed performance with this flick. The film, directed by Raja Krishna Menon, featured a fresh pair of Akshay and Nimrat Kaur.
After "D-Day" and "Baby", the makers surprised the viewers with another powerful story. "Airlift" narrates the story of how a man evacuated 1.7 lakh Indians in Kuwait in 488 flights over a span of 59 days.
Read more: "Airlift" Celebs Review
Very few people know that the evacuation process, which was carried out during the Iraq-Kuwait Gulf War of 1990, by one man (played by Akshay in the film) was so large and precise that it created a Guinness World Record for India.
There are reports that the film is doing great business at the domestic box office. "Airlift" recorded the highest collection on Republic Day since its release. The film has also entered the Rs 100 crore club (with its gross global box office income).