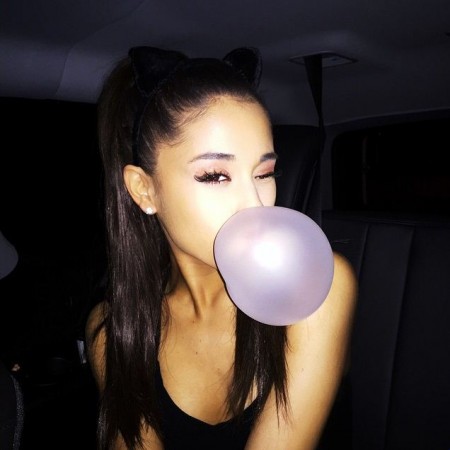 Entertainment channel Zee Café is offering its viewers an opportunity to watch pop sensation Ariana Grande perform live next month in the U.S., where she will be rending hits from her latest album, Dangerous Woman.
As a result of Zee Café's tie up with Universal Music, the channel is conducting a competition where one lucky winner and a friend, will be able to travel to the US and watch Grande live in action. "All you have to do is tune in to Zee Café from 25 th July – 29 th July and answer the one question asked during 10-11PM. The answers need to be tweeted to @ZeeCafe tagging #FlyWithZeeCafe," the channel said in a press statement.
In other news, Grande has excused herself from performing at the Democratic National Convention in Philadelphia due to a scheduling conflict. A representative for the singer told Billboard that she was given an opportunity to perform at the closing ceremony, where she would have performed with a soul legend.
This news comes close on the heels of a major email leak on Friday where it was revealed that Grande's doughnut licking incident caused her an opportunity to perform at the White House.
According to the messages, Grande was considered to perform at a gala for the president. But she was dropped when a video of her licking doughnuts and declaring "I hate America" went viral.
"Can we also vet Arianna Grande?" DNC Finance Chair Zachary Allen wrote in an email, according to reports.
"Ariana Butera - video caught her licking other peoples' donuts while saying she hates America;" the DNC's deputy compliance director wrote in response, referring to Grande's real name. "Republican Congressman used this video and said it was a double standard that liberals were not upset with her, like they are with Trump who criticized Mexicans; cursed out a person on Twitter after that person used an offensive word towards her brother."