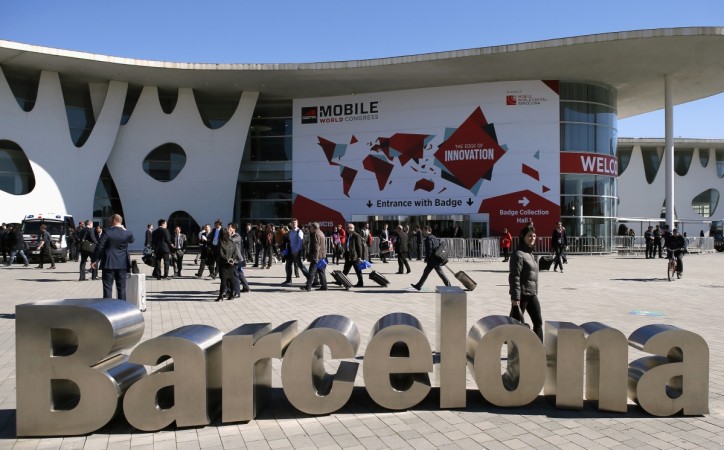 Expect big announcements at the upcoming Mobile World Congress 2016 (MWC 2016), which will be held from Feb. 22 to Feb. 25 in Barcelona, Spain. Some of the most awaited devices of the year, including Samsung Galaxy S7, Galaxy S7 edge, LG G5 and Xiaomi Mi 5, are expected to be launched at the event.
Here are more details of top five devices expected to be unveiled at the MWC 2015:
Samsung Galaxy S7 & Galaxy S7 edge: The South Korean electronics giant has sent out press invite for its "Unpacked" event scheduled for Feb. 21, a day before MWC 2016 kicks off. It's been reported that it will be released in the US on April 11, but it is not confirmed at the moment.
According to reports, both the devices will have identical features, except for its screen size and battery. The Galaxy S7 is expected to have a 5.1-inch QHD display with 2,560x1,440 pixels and a 3,000mAh battery, while the edge variant may come with a 5.5-inch screen and powered by a 3,500mAh battery. The devices will reportedly have a Qualcomm Snapdragon 820 processor or an Exynos 8890 (depending on region), Android 6.0 Marshmallow, a 64GB inbuilt memory, a 4GB RAM, a 12MP main camera and a 5MP front-snapper.
LG G5: LG is scheduled to unveil its flagship device, the G5, at 14:00 p.m. (local time) on Feb. 21, a day before the MWC 2015 begins. It is expected to sport a 5.6-inch or a 5.5-inch IPS LCD capacitive touchscreen with a 1,440x2,560 pixels (538 ppi pixel density), powered by a Qualcomm Snapdragon 820 processor, house an Adreno 530 GPU and run on Android 6.0 Marshmallow. It is also expected to come packed with a 32GB internal memory (expandable up to 128 GB via microSD card), a 3GB RAM, a 16MP rear camera, an 8MP secondary snapper and a Li-Ion 3,000mAh battery.
Xiaomi Mi 5: The device is scheduled to be announced on Feb. 24. A section of the media reported that it will sport a 5.2-inch QHD touchscreen with 2,560x1,440 pixel, while GFXBench listing suggested that it will have a 5.7-inch display with 1,920x1,080 pixels.
Under the hood, it is expected to have a Qualcomm Snapdragon 820 processor clocking at 2.1GHz, Adreno 530 GPU, Android 6.0 Marshmallow, a 16GB/64GB internal memory, a 4GB RAM, a 16MP main camera with OIS, an 8MP front-snapper and a 3,600mAh battery with Quick Charge v3.0 technology.
Huawei P9: Huawei hasn't revealed what it's going to reveal at its scheduled event to be held at Barcelona's Montjuïc Exhibition Centre on Feb. 21, but reports claimed that it will announce the Huawei P9. It is still not certain if the device will be unveiled at the event, but if it does, it may come along with two other variants, namely P9 Lite and P9 Max.
According to reports, Huawei P9 variant will sport a 5-inch screen, while the P9 Lite will have a 5.2-inch and the P9 Max a 6.8-inch display. It is also reported that the devices will be powered by a Kirin 950 processor and come packed with a 6GB RAM, but nothing is confirmed at the moment.
Gionee Elife S8: Gionee has confirmed that it will announce its Elife S8 at the upcoming MWC 2016, on Feb. 22, to be precise. The company hasn't revealed any details, but a device with model number GN9011, believed to be the Elife S8, has been spotted on Geekbench with a MediaTek MT6755 SoC processor (Helio P10 SoC), Android 6.0 Marshmallow and 4GB RAM. The Chinese mobile phone-manufacturer had earlier revealed that the Elife S8 would come with hassle-free photo-shooting features and a pressure-sensitive display.