As the monsoon season comes to an end, the mountain terrains are going to open up for trekking enthusiasts from September. For those who want to immerse themselves in an adventurous experience this year, this is the perfect opportunity.
We have curated a list of three best treks for beginners. Check it out: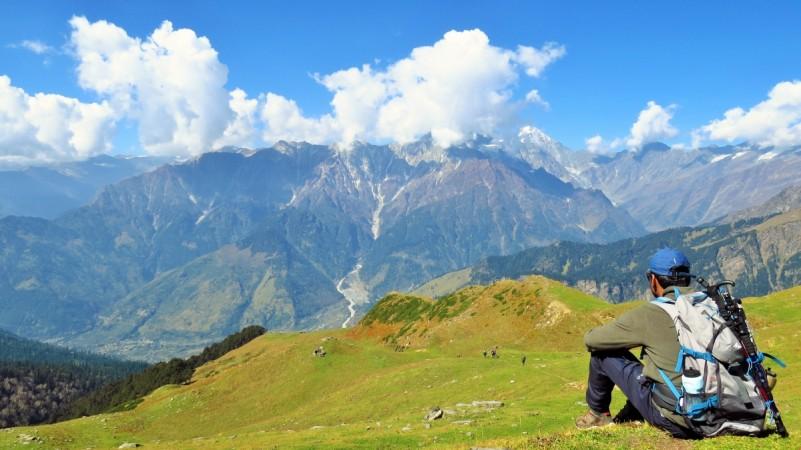 Kheerganga
Kheerganga, an easy one-day trek from Kasol – one of the busiest and most popular tourist spots in Himachal Pradesh – is ideal for all those who haven't trekked before. The place offers a scenic view of Parvati Valley and has a temple dedicated to Lord Shiva.
The trekkers can take a bath in hot water spring located near the temple and shed all the tiredness of the trek. You can choose to camp at the site and gaze at the star-studded sky at night.
After returning from the trek, there's an option of going cafe-hopping at Kasol and also visiting the Manikaran Gurudwara.
Triund
Offering a panoramic view of the Dhauladhar Mountains, Triund is arguably the most preferred trekking and camping site for the beginners. The place offers different views if visited during different seasons.
Just a one day trek from the nearest town of Dharamkot, Triund has witnessed a huge surge in the number of trekkers over the past few years. The McLeodganj town, where the travellers stay before and after the trek, is also home to the Tibetan Buddhist leader – The Dalai Lama.
Kareri Lake
Another option for those visiting McLeodganj or Dharamshala can be the Kareri Lake trek which begins from Kareri – a quaint village located at a distance of 33 kilometres from McLeodganj.
Although the trek is slightly longer than Triund, it is much easier because of a less rocky terrain. The Kareri Lake trek remains less explored as compared to the Triund trek and is ideal for those who are looking for a comparatively peaceful place to camp.
All these locations are well-connected with Delhi through road and regular buses depart from Kashmere Gate ISBT for Kasol and Dharmshala. For those looking for weekend getaway options from Delhi that offer a unique experience, these three treks are definitely something that is not to be missed.