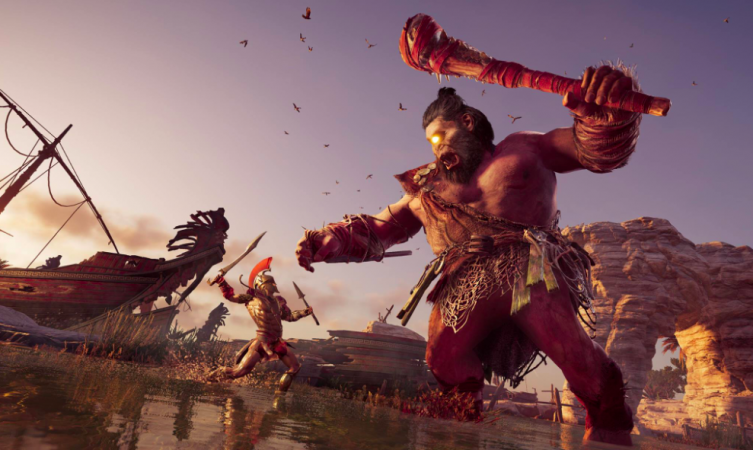 If you are getting tired of running away from the bounty hunters in Red Dead Redemption 2 and would like to go deep into the past, then Ubisoft's Assassin's Creed Odyssey is the game which you should play next. What's more exciting about it is that a free copy of this game is being given by Google.
As per Google's Project Stream, those who stay in the United States has a chance to grab a free copy of Ubisoft's Assassin's Creed Odyssey. Project Stream is Google's first attempt at streaming video games over the internet using its Chrome browser.
As per Ubisoft's website, if you stay in the United States, you have until January 15, 2019, to play Assassin's Creed Odyssey and qualify for the free game. The free game will be gifted on Ubisoft's Uplay platform via the gamer's linked Project Stream account. More instructions on this will be provided after January 15th.
In simpler words, all you have to do is to play the game for more than one hour before mid-January and you will automatically be eligible to get a free copy of the game.
The action-adventure video game is the eleventh major installment in the Assassin's Creed series and the successor to 2017's Assassin's Creed Origins. The Ubisoft game is set in the year 431 BC and the plot tells a fictional history of the Peloponnesian War between Sparta and Athens.
In the game, the player gets to play the role of a mercenary and is able to fight for the Delian League, led by Athens, or the Peloponnesian League, led by Sparta. As per the game's main storyline, the player has to restore their broken families after the lead and their siblings were thrown off a cliff in their youth and left for dead by their father by the command of a Spartan oracle.
Just like its predecessor, Assassin's Creed Odyssey features a narrative set in the modern day and follows Layla Hassan, who was first introduced in Assassin's Creed Origins.
Ubisoft's Assassin's Creed Odyssey is praised for its open world, visuals, combat, characters, and story arch. The open-world game has received positive reviews from gamers, who enjoy side-quests and long campaigns. IGN praised the game and stated that Odyssey's "open-world adventure through ancient Greece is a gorgeous thrill, and the best the series has ever been."
If Google's Project Stream will be a success, then it will have massive implications for the gaming industry in the years to come.