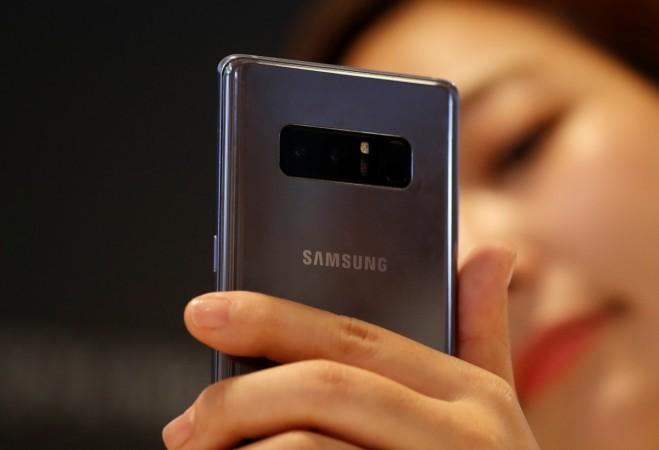 Chinese smartphone maker Xiaomi making to the top of the Indian smartphone market in the third quarter of this year wouldn't have been a surprise if Samsung wasn't there to share its numero uno position. The South Korean conglomerate apparently couldn't stomach the fact that it's no longer the only leader of the world's second most important smartphone market, and is reportedly revamping its strategy to take on Xiaomi.
Samsung announced on Thursday that it had promoted two of its high-level executives in India to new leadership roles while the company was also looking at big investment plans to maximise its growth in the country. Samsung also recently announced an investment of Rs. 4,915 crore to expand its Noida manufacturing plant in an attempt to double its production capacity of both mobile phones and consumer electronics.
As part of the latest management reshuffle, Samsung has promoted Asim Warsi, currently the head of Samsung India's Mobile Division, to the position of the Global Vice President while Dipesh Shah, the managing director of Samsung R&D Institute in Bengaluru, has been promoted to Global Senior Vice President.

According to some estimates, Samsung reported strong sales in the third quarter of 2017, mainly due to a 40 percent uptick in smartphone shipments in the festive season. Despite steady growth of its smartphone business in India, Samsung was still outpaced by Xiaomi, which is a relatively new player in the Indian smartphone industry.
In its latest report, IDC revealed that both Samsung and Xiaomi shared the top spot with 23.5 percent share of the Indian smartphone market in the July-September period. The findings were indeed troubling for Samsung, which has long been dominating the market for years.
Shaken up by Xiaomi's performance, Samsung is now reportedly targeting the Chinese smartphone maker's strong point. According to reports, Samsung is currently in the process of reinforcing its Galaxy J and Galaxy ON series of handsets in India to take on Xiaomi's best-selling Redmi-branded handsets.
Xiaomi successfully conducted offline sales in retail stores in recent months while its flash sale model has also paid off, offering the final push that the company needed to rub shoulders with Samsung.
The Galaxy maker is also reportedly planning to leverage its strong position in the India's retail market by offering 2 to 3 percent higher margin to retailers. In addition, the company is also said to increase their credit period to 45 days from 30-35 days.
"We have been leading and consolidating our position in India continuously for several years," IANS quoted Warsi as saying. "We will continue to invest more and the thrust will be to make phones and other devices customised for Indian conditions... that deliver greater customer satisfaction. We will also leverage our full R&D potential in the months to come."