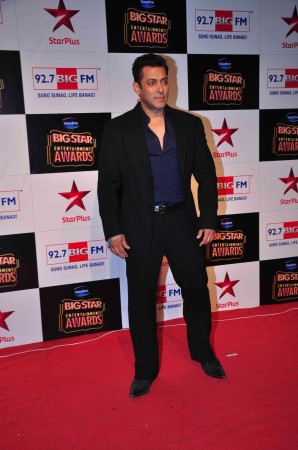 After Sonam Kapoor tested positive for Swine Flu, Salman Khan went in for some tests so that he could protect himself from the deadly H1N1 virus. However, the actor didn't stop at just that and has reportedly resorted to Ayruvedic remedies to keep the virus at bay.
"The royals have a homemade remedy for the virus which involves sniffing a mixture of camphor and cardamom. Ayurvedic drinks and homeopathic pills are being served on the sets," Mumbai Mirror quoted a source as saying.
While Sonam is being treated at a Mumbai hospital, the "Prem Ratan Dhan Payo" cast and crew are busy shooting at Kumud Kumari's palace (Maharani of Gondal), roughly 40 kilometres away from Rajkot. "Shooting is on in full swing. We rehearse with masks on and only take them off when facing the camera," confirmed Swara Bhaskar.
It is being said that the "Khoobsurat" actress may have contracted it from her physical trainer who was tested positive for the virus. However, this wasn't the first time the actress fell ill while filming "PRDP". A few weeks ago Sonam complained of breathing problem, after which she was admitted to the hospital and diagnosed with a respiratory infection.
This apart, she bruised her knee while shooting for a puppet-themed song. But, Sonam was back on her feet quick so she could wrap it up allowing the schedule to function as planned.
In other news, producer-director Vidhu Vinod Chopra, wife Anupama Chopra and son Agni have been felled by the flu. "Folks, I have been felled by swine flu. So no reviews this week. Do send me yours - tell me what I missed!," she posted on Twitter.