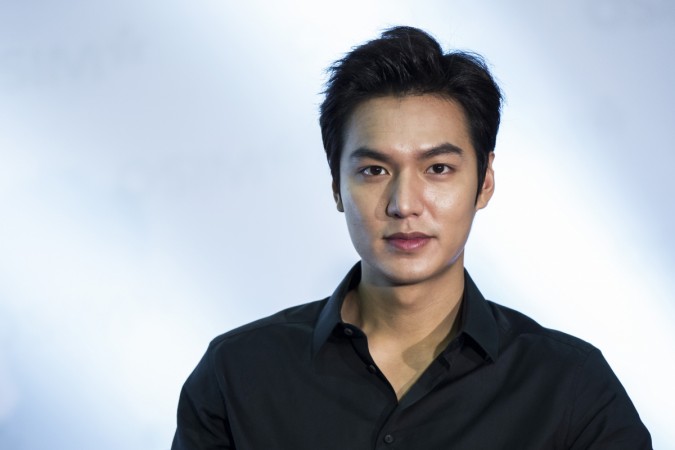 When South Korean actor Lee Min-ho turned 29 on Wednesday, June 22, fans across the world found an opportunity to celebrate. Although the "Boys Over Flowers" star didn't celebrate the day with his girlfriend Suzy Bae, he did feel loved by his devoted fandom. Here's how.
According to the latest news, fans of the "Gangnam Blues" star engaged in several philanthropic activities. And this took place not just in Korea, but in Mexico, Chile, Thailand, Vietnam, China and Japan.
In recognition of his fans' contribution to various charities, the actor's agency even stated, "He was able to spend a more meaningful birthday due to the generous donations made by fans in his name," according to Soompi.
The outlet pointed out that Lee's fans in Korea donated 1.2 million Won to the country's UNICEF branch. Across the ocean, fans in Mexico donated food and school supplies to low-income families. The actor's Chilean fans did the same but his fans in Japan went an extra mile by assisting UNICEF with polio vaccinations. In the end, 3,000 children were able to get vaccinated.
"His fans in Vietnam volunteered at facilities for the disabled while in Thailand his fans donated money to the national hospital's expansion fund," the Soompi article read.
Although his fans seem to have sent him a lot of love by carrying out several good deeds, the actor himself spent the day without his girlfriend Suzy. The two haven't been seen together for a while and the latest buzz is that they might have broken up.
Several reports have suggested that the Miss A singer broke up with the actor after she started dating Sung Joon. A recent Yibada article claims that netizens think Suzy and Sung are dating after several old photos appeared online.
The singer's agency, JYP Entertainment were quick to refute those rumours. However, the company's representatives haven't confirmed if Lee Min-ho and Suzy have broken up.