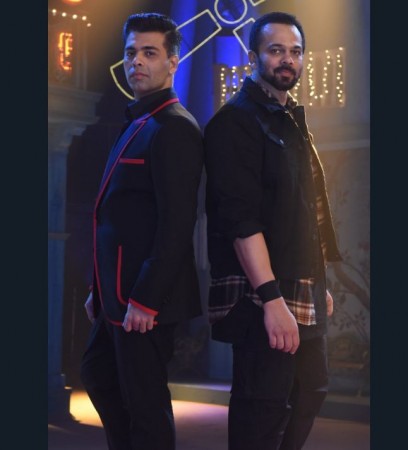 The much-hyped talent hunt show India's Next Superstar, judged by ace Bollywood filmmakers Karan Johar and Rohit Shetty, was slammed for allowing an actress a few films old to be a part of the show that claimed to be a platform for newcomers struggling to get an opportunity to showcase their talent.
However, casting director Mukesh Chhabra, who apparently selected the participants across 20 cities following auditions, told Mid-Day: "We have shortlisted people on talent showcased in auditions. Krislinzki was brought aboard after we found merit in her craft."
India's Next Superstar contestant already a Bollywood star? This video of her with Hrithik Roshan is proof
Stressing that small-time artists have the right to look for better prospects in the industry, Chhabra said: "The concept of the show is to launch people in lead roles, so I don't see an issue here."
However, his statements contradict that of the judges, who had said at the launch event that the show was indeed for new and talented faces.
Sanjay Leela Bhansali to promote Padmaavat on Karan Johar, Rohit Shetty's show?
Angela, of course, defended herself, saying: "The show isn't for debutantes alone. I don't want to do small roles and will work hard to enter the big league. This is a brilliant platform, one that allows me to hone my skills."
For those who are not familiar with Angela, she is a Polish model who played the lead in the Telugu film Rogue (2017) and also played a supporting role in Vikram Bhatt's latest Bollywood release 1921.
Not just that, Angela has also featured in two commercials with Hrithik Roshan.
India's Next Superstar has 20 contestants battling it out to win the show. These 20 contestants are locked in a house (just like Bigg Boss) without their cell phones. They will go through all-round training that will include fitness, dance, acting and personality development.
The winner will get to feature in Karan and Rohit's joint venture, Simba, which has Ranveer Singh in the lead.