If you have been dreaming of owning an Apple's new iPhone X but its high price tag turned you off, there might be a way out.
The all-new iPhone X will go on sale in India from November 3, bringing the most premium Apple iPhone to the world's second largest smartphone market. Bookings for the new iPhone started on Amazon and Flipkart a week before the sale to attract early buyers.
While the iPhone X's price in the U.S. for $1,000 was criticised, India too is one of the highest paying countries for the flagship phone. There are two iPhone X variants, starting at Rs. 89,000 for the 64GB model and Rs. 1,02,000 for the 256GB variant. But if we convert the iPhone X's international pricing (U.S. to be specific), the base model's price is just about Rs. 65,000 (plus taxes).
In case you're wondering how this matters - it's because Apple no longer excludes iPhones from its international warranty scheme.
GSMArena reported that Apple India will honour warranties for iPhones purchased abroad. This means if an iPhone is purchased in the U.S., the one-year warranty claim on the same device will be valid in India. But the only condition is that the iPhone be factory unlocked and not in contract with any carriers like AT&T or T-Mobile.
Since Apple hasn't supported warranty claims for iPhones bought outside India, some frequent travellers used to find it unwise to go for such a purchase. But now we are able to confirm that a change in Apple India's policy about a month ago honours the warranty of iPhones in India even if they're purchased in the U.S.
It is also worth mentioning that different countries have different policies on Apple's after-sales service, and a cross-country warranty claim may not hold true for other countries in the same way it does between India and the U.S.
This step brings a great comfort to people travelling back and forth between India and the U.S., as they can benefit from the international pricing of the iPhones. In this case, the iPhone X 64GB variant, which can be bought for $999 in the U.S., instead of paying around $1,362 for the same model in India.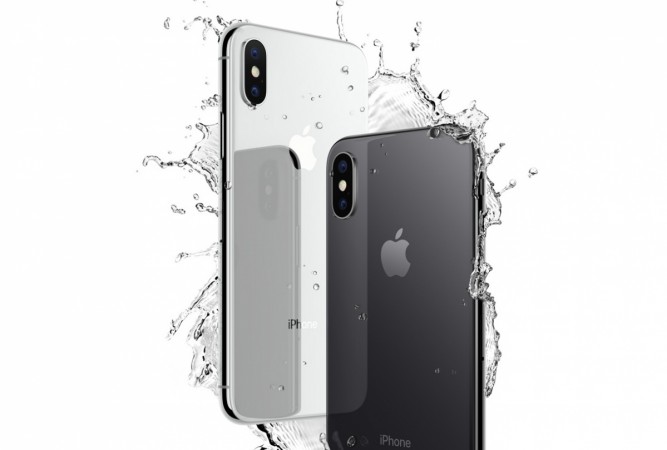 The iPhone X 256GB model carries a price tag of $1,149 in the U.S., which roughly translates to about Rs. 75,000 in Indian currency. The price of the high-end iPhone X variant in India is Rs. 1.2 lakh. That's a sound deal.
In case of need for a repair, people who own an iPhone bought in the States need not worry about fixing it if its still within warranty. The difference in price is just an added perk.
And it doesn't have to be just the iPhone X. You can also purchase the iPhone 8 Plus, iPhone 8 or any other iPhone without worrying about being excluded from the international warranty claim. But buyers won't be able to avail facilities like EMIs, and cashback offers from banks and retailers.
It's time you start catching up with all your friends living in the U.S. and who are about to visit India for the year-end holidays. Saving about Rs. 10,000 - Rs. 15,000 on an iPhone which you're anyway going to buy isn't a bad deal at all.
Related