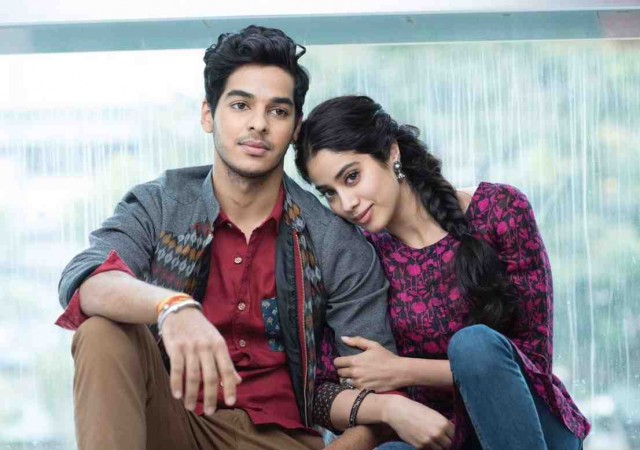 The rumors of Ishaan Khatter and Janhvi Kapoor dating have been doing the rounds of tinsel town ever since the two started prepping for their debut film Dhadak, a remake of the superhit Marathi film Sairat.
The two are often spotted getting along with each other, be it over a movie date or working out together at the gym or arriving at special screenings in the car. It was also reported that Ishaan's half-brother Shahid Kapoor and Janhvi's mother Sridevi had warned them not to hook up and instead concentrate on their work.
But despite all the "dikkats" from their respective families, we often see them together and growing closer with each passing day. But how do Ishaan and Janhvi still manage to slip out from right under everyone's noses to meet each other despite prying eyes, and get away with it?
It has now come to light that Ishaan and Janhvi's rumored relationship is nothing but a publicity stunt smartly planted by the makers of the film to keep the two newbies in the limelight.
"The makers know how much fans and media love Bollywood love stories. And Ishaan and Janhvi's film is a tragic love story, where the two characters are hopelessly in love with each other. A real-life romance angle just adds to the interest around a film with such a subject," a source was quoted as saying by India.com.
The source also revealed how easy it is to plant stories about a couple's affair in the tinsel town and attract all the media glare.
"It is not difficult to plant stories about a couple's affair and then have them hang out together, attract media glare, to fan the relationship rumours. If at all, all the media around Ishaan and Janhvi's closeness to each other will only help their debut movie," the source explained, adding Karan Johar wants to endear the two budding actors to viewers just like his three students Alia Bhatt, Varun Dhawan and Sidharth Malhotra.
Well, now you know how filmmakers show their creativity with gimmicks when it comes to marketing their products.