Moshe Holtzberg, otherwise known as Baby Moshe, who is visiting India for the first time after his parents were brutally gunned down by Pakistani terrorists in the infamous 26/11 Mumbai attacks in 2008, on Tuesday dropped by for an unexpected visit at the Chabad House, where he is going to attend a ceremony on Thursday.
Baby Moshe was one of the youngest survivors who escaped the mass slaughter when two terrorists barged into the Chabad House, also known as Nariman House, in Colaba — one of eight synagogues or religious Jewish centres in Mumbai — and killed his parents and six other people.
The 11-year-old is scheduled to visit the building on Thursday to inaugurate a memorial along with Israeli Prime Minister Benjamin Netanyahu, for his parents and all other victims of the Mumbai terror attack. Baby Moshe visited Chabad House in advance on uesday so he can feel at ease later.
Baby Moshe wishes to stay at Chabad House
The bespectacled Baby Moshe, who lives with his grandparents in Israel, spent around two hours in the building, which still bears bullet marks on its walls and wall-markings his mother Rivka Holtzberg made while measuring his height.
"I like my room very much and I want to be back," he was quoted by the Times of India as telling his 69-year-old paternal grandfather Nachman Holtzberg.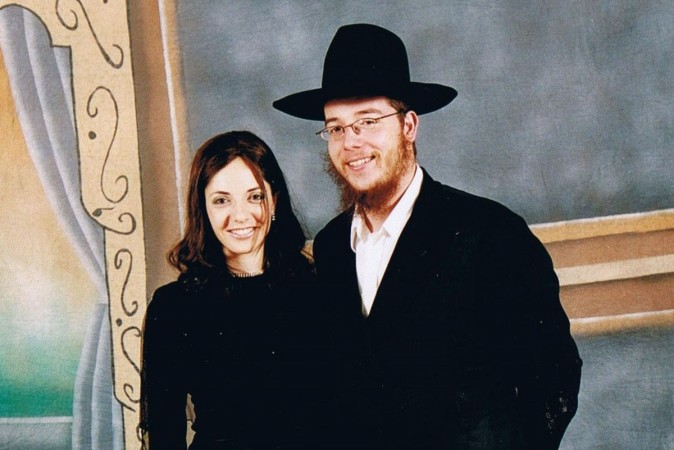 Even at the time of his arrival Baby Moshe had said at the airport that he was indeed glad that he visited India. "Shalom...bahut khushi (I'm very happy)," said the terror attack survivor in the minimal Hindi his nanny Sandra Samuel had taught him.
Sandra had saved Moshe from being killed along with his parents and had run out of the building with him.
Baby Moshe's family reacts
While the young survivor's paternal uncle, whose name is also Moshe Holtzberg, described the visit as "the beginning of something good," his 67-year-old paternal grandmother Frieda said the child had not been able to "grasp the overwhelming part of the emotions since his visit was arranged in a relaxed atmosphere."
Freida, who also said the 11-year-old wants to come back and live at Chabad House, added that her grandson's psychologist told them Baby Moshe "does have some sort of memory of what had happened in 2008".
The Israeli survivor's paternal uncle described the visit as a victory over terrorism.
"Today is a milestone in a certain kind of closure. The answer to terrorism is today. When you see someone who was orphaned nine years ago coming back to that place shows that terrorism will not win," Baby Moshe's paternal uncle said.
"We will fight terrorism with light and actions. Terror has been trying to divide nations - Jews, Muslims, Christians and Hindus. But today we see unity in Moshe coming back to this house and being welcomed by everyone," he added.
His paternal and maternal grandparents and the other who accompanied the child to the building were all thankful that the young survivor was able to return to the Chabad House.
Moshe, who studies in a yeshivah (a religious school for the Jews), is being brought up in an orthodox manner. His family hopes he will become the chief Rabbi of Mumbai when he grows up.