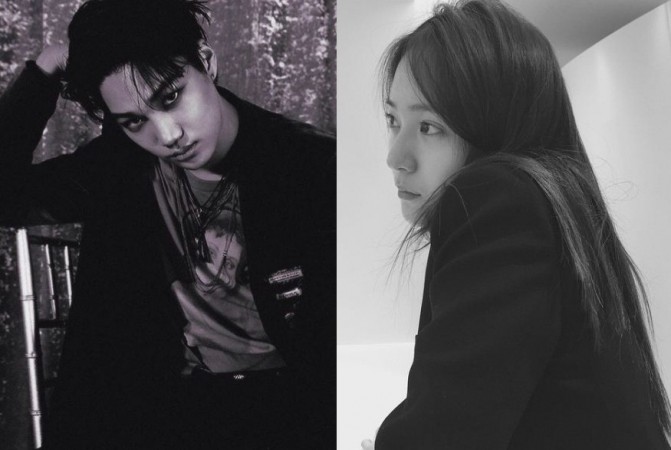 EXO member Kai and his girlfriend Kyrstal Jung seem to have taken their relationship to the next level.
K-pop's power couple was seen wearing couple rings or promise rings, leading many to believe that their relationship is getting quite serious.
Earlier, fans spotted Kai aka Kim Jong-in and Krystal wearing similar silver bands on their ring finger. While many wondered if they are engaged, these rumours were soon dispelled.
Fans found the band on Kai's fourth finger at the Incheon International Airport and Krystal was seen wearing it in her sister, Jessica's, Snapchat video. Netizens claimed that the couple wore it during a recent televised show as well.
Although Kai and Krystal's promise rings look simple, fans soon discovered that the bands were designed by French label Cartier. On Twitter, many noticed that Krystal's ring, which is slightly smaller than Kai's, is priced at $1,200 while the EXO member's ring costs $1,700.
Promise rings or couple rings are often worn as a sign of commitment. They signify monogamy among partners and is often gifted as a sign of devotion. These bands of affection were hugely popular among celebrities a few years ago, but fewer couples are seen wearing a promise ring nowadays.
Other Korean celebrity couples who still wear promise rings include Lee Min-ho and Suzy Bae. Fans were delighted when the "Uncontrollably Fond" actress and her boyfriend wore a thin, silver band on their ring finger.
Kai and Krystal's fans, who often refer to their relationship as Kaistal, are ecstatic that the couple's chemistry is still strong. The EXO member and the f(x) singer were confirmed to be dating in April 2016. Their agency, SM Entertainment, stated that their close friendship brought them together.