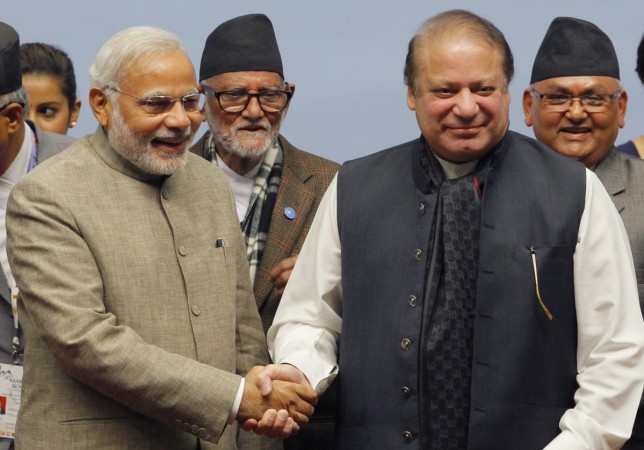 The Cabinet Committee on Security meeting, chaired by Prime Minister Narendra Modi, was held at 10 am (IST) on Wednesday, October 5 morning, during which many major decisions were made.
The meeting was called to address the continuing unrest in Kashmir. The unrest has entered its 89th day and the tensions between Indian and Pakistan has peaked since the surgical operations conducted by India against the terrorists on the intervening night of September 28 and 29. The ceasefire violations by Pakistan along the LoC have reportedly intensified since then.
The cabinet meeting was called to find a solution to these issues and others. Here are some of the decisions that were formulated during the meeting:
Transfer of two acres of Indian Agricultural Institute (IARI) land to Veterinary Council of India (VCI) on lease basis for a period of 99 years at a total lease rent of Rs.8,01,278/- @ Rs. 1 per sq. meter per year.
Cabinet has approved to introduce official amendments to the HIV and AIDS (Prevention and Control) Bill, 2014.
Cabinet approved Memorandum of Understanding (MoU) with the African Asian Rural Development Organization (AARDO)for capacity building programmes in the field of rural development.
The Union cabinet has given its approval to M/s. HLL Lifecare Ltd., a Mini Ratna PSU under Ministry of Health & Family Welfare to sub- lease 330.10 acres of land at. Chengalpattu, located in the outskirts of Chennai, to setup a medical devices manufacturing park (Medipark) through a special purpose Vehicle.
Cabinet approves MoU between India and European Union on water cooperation, which would strengthen the technological, scientific and management capabilities of both parties in the field of water management on the basis of equality, reciprocity and mutual benefit.
The Union Cabinet approves acquisition of 11% stake in Russian oil company JSC Vankorneft, by ONGC Videsh Limited for US $ 930 million.