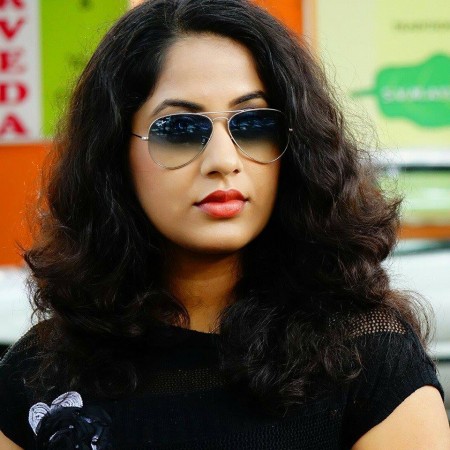 Celebrities have often fallen victim to leaked scandalous photos and videos. Malayalam actress Jyothi Krishna, who is best known for her turn in Jeethu Joseph's "Life of Josutty" opposite Dileep, has become the latest celebrity to fall prey to a morphed photo that has gone viral on social media.
The actress has now come forward with a reaction to the viral image that has been spreading like wildfire on WhatsApp and other social media platforms since Monday, March 14. "Hi friends, some boy/girl belonging to a good family has been circulating a morphed photo with my head and his/her's mother's or sister's body through Whatsapp. I have nothing else to say to the one who has created this morphed image because his/her attempt to do something he/she wished to just failed this time. I could see the immense support of many of my friends, who messaged me regarding this. I am so thankful to all my well-wishers who stood with me and supported me (translated), [sic]" Jyothi posted on her Facebook page.
Actresses Asha Sarath, Gayathri Arun and Rachana Narayanankutty had reacted similarly after their fake videos and photos were leaked online in 2015. The "Drishyam" actress had filed a petition with the Kochi police commissioner, following which two teenagers from Malappuram, Kerala, were arrested for uploading the viral video on social media.
A 19-year-old was arrested under Section 469 of the IPC (forgery for purpose of harming reputation through electronic media) and Section 67 of the IT Act (publishing or transmitting obscene material in electronic form) in Thiruvananthapuram in connection with the fake video of the "Parasparam" actress.
Rachana Narayanankutty Responds to Viral Whatsapp Picture
Read Jyothi Krishna's Facebook post here: