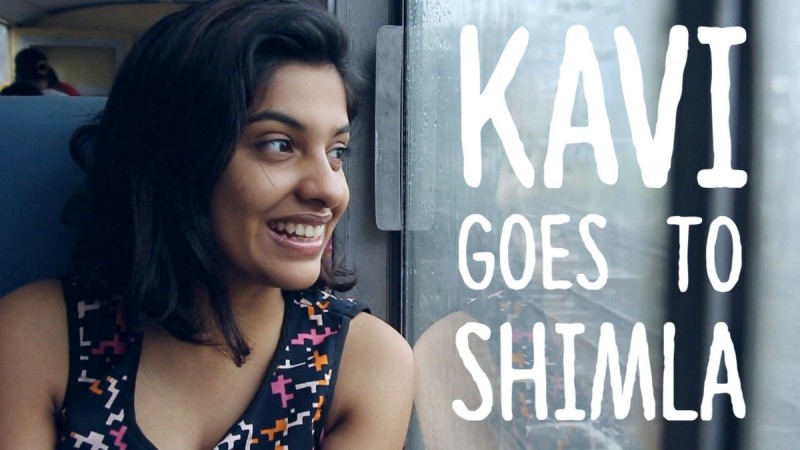 Malayalam actress Archana Kavi has been staying away from the entertainment industry for sometime, however, she has now started a YouTube channel on July 1. "New chapter of my life. #excited. I'm trying. I can't hold it anymore; my inner craziness is gonna be out there. It's gonna be about all the things that I love to do. [sic]," the actress recently tweeted. As a first step, Archana has also shared the first video of her Shimla trip on the channel on Friday.
In the six-minute-53-second video, Archana is seen travelling to Shimla and sharing her experiences of the trip with her friend Belinda Jones. The video has been viewed more than 1,000 times within three hours of its release.
"This Summer we decided to take a break from our mundane lives and do something different and like any other wannabe traveller, we decided to backpack. No plans, just two aimless girls [sic]," Archana is heard narrating in the video. She also gives tips and talks about the must visit places for people who are planning to go on a trip to Shimla. It includes information about restaurants and other hangout places that her fans had suggested before the trip.
"I hope you really enjoyed watching this video. I will be posting more of such travel or things that I like to do, and I would like to share it with you guys. So stay tuned. Love you all, thanks a lot for watching [sic]," Archana says towards the end of the video.
Archana, who made her acting debut in Lal Jose's directorial venture "Neelathamara" in 2009, has played pivotal roles in the films "Mummy & me" and "Honey Bee," among others. The actress was recently in the news for marrying stand-up comedian Abish Mathew. The couple, who were also childhood friends, entered the wedlock in a star-studded event in Kochi on Jan. 23.
Watch the video here: